About Snow

Snow Software is the largest dedicated developer of Software Asset Management (SAM) solutions. Organizations around the world rely on Snow Software's on-premise and cloud-based SAM solutions to manage software licensing across more than 11 million devices, from mobile to desktop, data center to the cloud.
---
Audits Causing You Pain?
Check out the infographic to learn how to use Software Asset Managment to make audits bearable for Atos Corporation.
---
Unsure If You Are GDPR Compliant?
Know your compliance position and proactively reduce your organization's financial exposure.
---
How Can You Simplify Software Licensing?
Not having a grip on your software licensing can cause pain in three key areas. Learn how you can reduce the pain points.
Snow License Manager
Snow License Manager is the hub of Snow's advanced Software Asset Management (SAM) platform – providing a unified view of all the software and hardware assets, license entitlements and application usage metrics.
Software Recognition Service
Software Recognition Service provides Snow License Manager customers with daily updates, supporting automatic recognition, normalization and categorization of more than 475,000 applications from around 76,000 software publishers.
Interested in a Snow Software Asset Management Solution?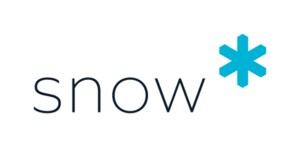 ---