About Samsung
With exceptional picture quality and durability, Samsung displays elevate the conventional viewing experience and help businesses deliver content that engages, informs and entertains. Samsung also offers data storage solutions that deliver reliability and powerful performance.
Samsung Pro TV
Samsung's UHD Crystal Display is 4X more powerful than the resolution of full HD displays. The brilliant Crystal UHD picture quality will take your content to next level by providing more accurate and smoother colors.
Samsung Pro TV Terrace Edition
The Samsung Pro TV Terrace Edition, designed for shaded outdoor environments, offers an IP55 weatherproof rating, so guests outside can enjoy the same entertainment and messaging as guests inside.
---
Samsung Flip 2
Redefine the presentation experience with engaging, flexible, easy-to-connect solutions from Samsung.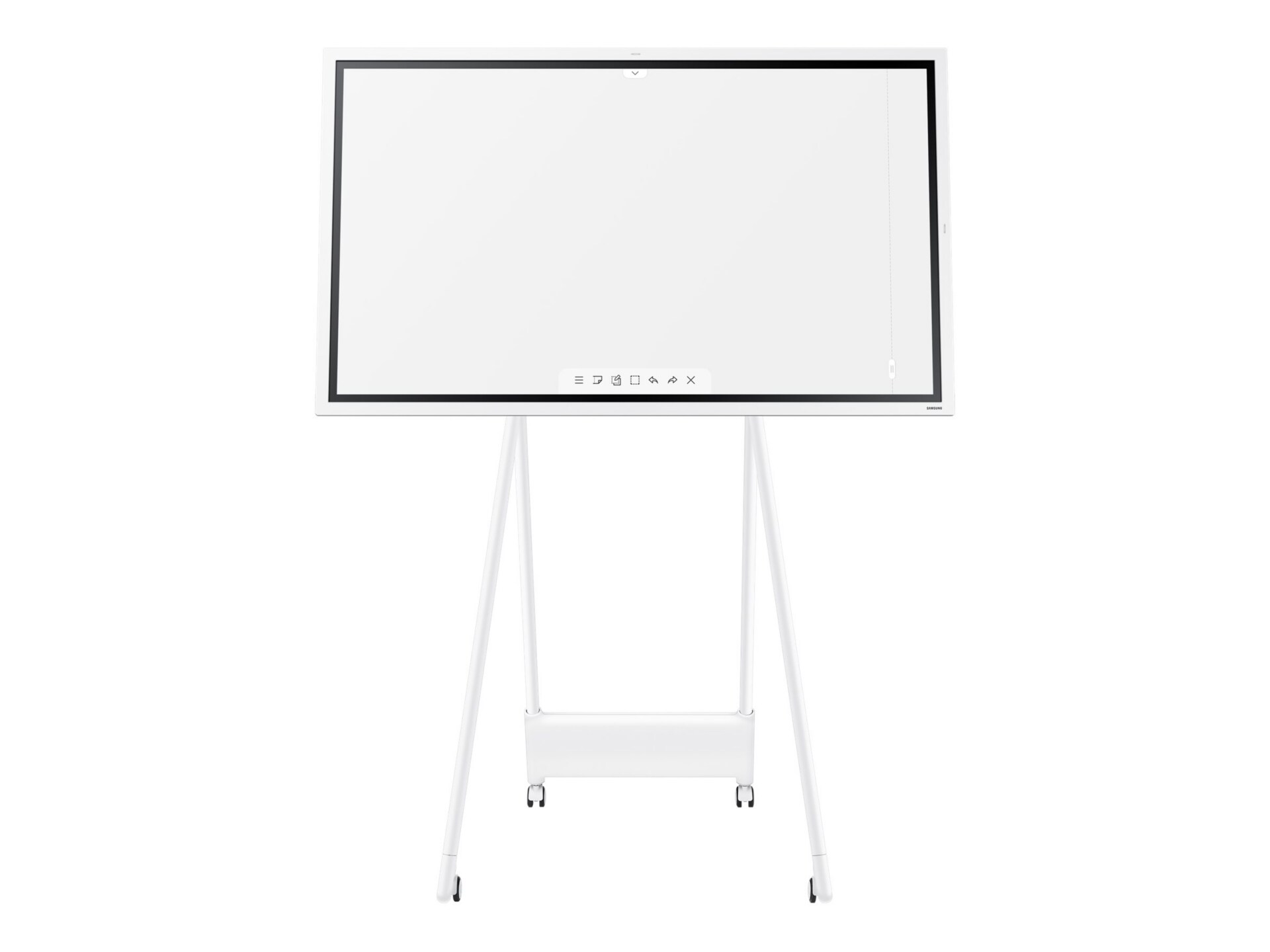 Flip Your Idea of a Traditional Classroom or Meeting Room
Users can project content on the Flip 2 to another large digital display in real time, using a Wi-Fi network or HDMI Out connection. The Flip 2 display can even be shared while connected to a personal device, making it ideal for large meeting environments.
---
Simplify Teamwork and Learning
Samsung Flip 2 is an interactive display that simplifies teamwork without any hassle. With the Flip 2, you can create freely thanks to a smooth pen-to-paper-like writing experience.  Ideas flow through smooth collaboration with an intuitive user interface.
Samsung LED Signage
LED signage creates a more engaging display for presenting your content, with high quality imagery and color.
The Wall Pro UHD LED Video Wall Bundle
The Wall Pro LED video wall bundle encompasses an easy, all-in-one solution to create bigger, brighter and bolder UHD LED video walls.
Samsung and Cisco Solutions
To help ensure your success, Samsung and Cisco have come together to transform collaboration by transforming the modern workplace.
Experience Work Transformation. Today.
Collaboration is the foundation for modern business success. To help ensure your success, industry leaders Samsung and Cisco have come together to transform collaboration by transforming the modern workplace. Introducing Webex on Display.
---
Webex on Flip
Webex on Flip combines the video conferencing capabilities of a Cisco Webex Room Kit Mini with the white boarding and content capabilities of a Samsung Flip.
Redefine Performance
Set the bar at a new level of performance and customer experience. Samsung data center SSDs are engineered for all your business server needs. Get an in-depth look at the 860 DCT, 983 DCT and 983 ZET series.
---

---