Microsoft Surface
Laptop Studio
Whether you're a content creator, designer or other business professional, the Microsoft Surface Laptop Studio has the processing power, GPU output and innovative PixelSense touchscreen for work and play.
Microsoft Surface Laptops and CDW
From small businesses to enterprises, we get that there's more to procuring Microsoft Surface laptops for business than just clicking Add to Cart. We offer a variety of laptop setup services to help you get your devices configured and in the hands of users in no time.
CDW's highly trained and certified technicians can configure devices for all major operating systems.
IT Asset Management Services
Keeping track of your Surface laptops can be difficult. Our customized asset tagging makes it simple.
CDW can help you build or expand your WFH strategy so employees can accomplish more from anywhere.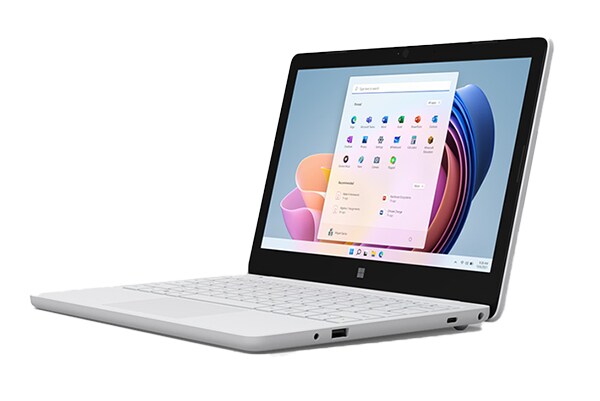 Flex Your Creative Muscle with the Surface Laptop Studio
A powerful addition to Microsoft's arsenal of Surface laptops and all-in-one devices, perhaps its most prominent feature is a 3-in-1 display with a hinge that allows you to use it as a standard laptop, adjust the screen to cover the keyboard or fold the screen down to form a tablet.
Microsoft Surface Laptop Studio Features
Innovative 2-in-1 Screen Design
The Surface Laptop Studio is unique because of its hinged display. When you first open the laptop, it appears to have a normal hinged screen. If you pull the bottom of the screen forward and you'll see it has a second fabric hinge in the middle that allows the screen to slide forward across to the front of the keyboard, or all the way down to convert it into a tablet.
Inputs
The Windows Surface Laptop Studio has a mechanical keyboard with backlit, well-spaced keys with 1.3 mm travel. There's also a large trackpad with haptic feedback. The screen has 10-point multitouch capabilities and is compatible with the Microsoft Surface Slim Pen 2.
Networking
The Surface Laptop Studio has Wi-Fi® 6 wireless connectivity and Bluetooth® 5.1 for pairing with nearby Bluetooth devices. There's no Ethernet port, but Wi-Fi 6 offers comparable connection speeds.
Superb Display
The display is a 14.4"PixelSense Flow touchscreen with a comfortable 3:2 viewing perspective. The screen has 2400 x 1600 pixels with a high pixel density of 201 pixels per inch. The IPS screen boasts an accurate sRGB color spectrum, a refresh rate of 120 Hz and Dolby Vision® HDR support.
Storage and RAM
SSD storage is standard, and users can specify capacities between 256GB or 2TB storage and 16GB or 32GB RAM. The SSD is removable, but Microsoft recommends you take the laptop to an authorized service center to do so. The Studio laptop has fixed RAM that can't be upgraded.
Processor and GPU Choices
The Microsoft Surface Laptop Studio comes with a choice of two Quad-core Intel Core H35 processors: an i5-11300H or i7-11370H CPU. Testing shows that both provide more than adequate performance for photo editing, business applications and moderate gaming. The i5 has an Intel Iris® X Graphics chip, while the i7 laptop has an NVIDIA® GeForce RTX™ 3050 TI GPU.
Peripherals
Surface Studio laptops have two USB-C® Thunderbolt™ 4 ports with USB-4 compatibility. They support DisplayPort® 2.0, USB-Charging and USB-C extension hubs. There is Microsoft's propriety Surface Connect port for charging and a headphone jack.
What Laptop is Right for You?
Research articles from the experts at CDW to help you on your journey to purchase or upgrade your laptop.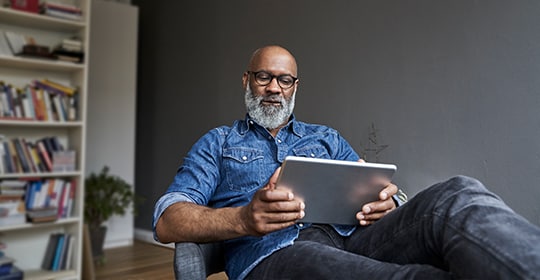 Sep 09, 2021
Hardware
Microsoft Surface Computers Buying Guide
Not sure which Microsoft Surface family computer to buy? Use our guide. Shop Microsoft Surface Pro 7, 7+, Surface Go, Surface Laptop and more.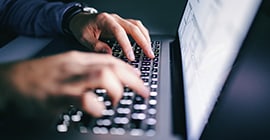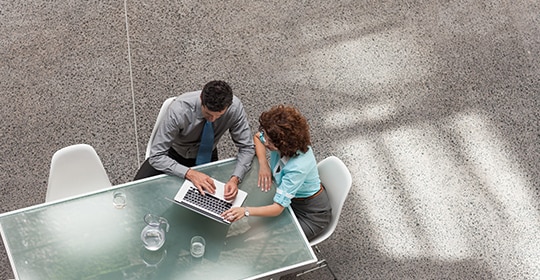 View All