Get More Scale Out of Your Data Center
Get the most from your servers. Deliver breakthrough performance with the latest Intel® Optane™ storage and connectivity configurations.
---
Make Your Infrastructure Work Harder
With Windows Server 2019 running on 2nd Gen Intel® Xeon® Scalable processors with Intel® Optane™ DC persistent memory, your business will benefit from next-level speed and storage capacity.
Accelerate Your Time to Insights
Intel designed innovations across the entire platform to accelerate and get more out of data-centric workloads. 
---
Why Modern Infrastructure Matters
IT modernization essentially brings the power, scalability, automation and orchestration capabilities of the cloud to your data center.
A New Approach to Memory and Storage
Establishing new tiers in the memory and storage hierarchy, Intel® Optane™ Technology provides persistent memory, volatile memory, and persistent storage in multiple form factors.
---
Accommodate Today's Data Demands
Reach beyond DRAM and NAND limitations with the ROI-boosting benefits of Intel® Optane™ DC persistent memory and SSDs.
Solve Demanding Storage and Memory Challenges
The DC P4800X/P4801X SSD series accelerates applications with fast caching and fast storage. See how you can increase scale per server and reduce transaction costs for latency sensitive workloads.
---
High Availability Meets High Performance
Intel® Optane™ SSD DC D4800X is the first Intel® Optane™ technology-based high availability dual port drive offering greater resiliency for enterprise storage solutions.
Is Your Infrastructure Slowing You Down?
Modern software runs best on modern hardware. Discover how Windows Server 2019, SQL Server 2017 and Intel architecture work better together.
---
Intel Software and Hardware Innovations
Intel solutions are built to provide the performance, efficiency and security you need to compete with today's competition for tomorrow's business.
Deliver Exceptional Performance
Extract actionable insights from your data with Intel® Optane™ DC persistent memory, powered by 2nd Gen Intel® Xeon® Scalable processors. 
Intel® Optane™ Technology
Transform data center efficiency, with increased scalability, reliability, and affordability.
Empower Data Transformation
Take a deep dive into the new Intel Xeon scalable processors and see how they drive operational efficiencies, improved TCO and higher user productivity.
---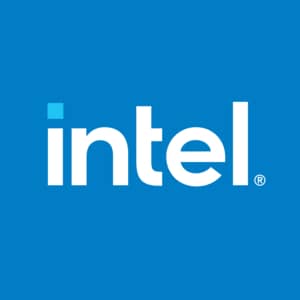 ---