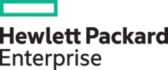 HPE is the global edge-to-cloud company, offering a technology portfolio spanning the cloud to the data center. Together, HPE and CDW share a mission to provide you with an exceptional customer experience and make your IT more efficient, productive and secure.
HPE Data Management Solutions
HPE offers technology solutions to help you connect, protect, analyze and act on all your data and applications wherever they live, from the edge to the cloud.
HPE Alletra modernizes your data from edge to cloud and simplifies storage, delivering a cloud operating and consumption experience for your on-premises storage. Get value for your old gear and move from your aging storage to modern, cloud‑native, easy‑to‑use HPE Alletra storage.
Zerto delivers cloud data management and protection with a simple, scalable platform built for virtualized and containerized environments running on-premises or in the cloud. Instead of using an add-on point solution, Zerto has built-in orchestration that takes the pain out of everything from installation to setup to ongoing management.
To compete with hackers getting more and more sophisticated with every wave of attacks, IT must comprehend the full gamut of hybrid cloud possibilities composing and deploying resources faster than ever before. HPE ProLiant is the intelligent foundation for hybrid cloud delivering unmatched automation, security and optimization that advances the way people work and live.
Learn More About HPE Proliant
Explore More HPE Solutions and Services
Unlock the power of your data with an HPE and CDW solution today.
Contact your account manager, or give us a call.