Data Management-as-a-Service
Protection, Governance and Intelligence in a Single Platform
About Druva
Druva specializes in cloud data protection and information management, leveraging the public cloud to offer a single pane of glass to protect, preserve and discover information. Druva helps you dramatically increase the availability and visibility of business-critical information while reducing the risk, cost and complexity of managing and protecting it.

For more information, contact your account manager or call 877.301.3394.
Druva Offers a Single Glass of Pane to Protect, Preserve and Discover Your Business-Critical Information
Protect your data wherever it's stored


Identify and mitigate your data risks seamlessly


Cost-effectively archive and preserve your data forever



No hardware, no software – cloud native delivers 60 percent lower TCO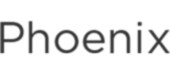 Cloud-First Resilency, Availability and Visibility for Enterprise Workloads

Cloud Backup for Virtual Machines
Backup, recovery, archival and mobility for VMware environments


Cloud Backup for Servers
Backup, recovery and archival for physical servers


Disaster Recovery
Failover within minutes, manage replication and spin up for test and dev as needed


Archival
Auto-migrate data to long-term, cold storage, available whenever you need it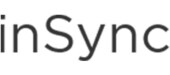 Achieve 360° Protection and Governance for End-User Data

Endpoint Data Protection
High-performance backup, remote wipe and geo-location of desktops, laptops and smart devices

Cloud Application Backup and Archival
Protection and governance for Microsoft Office 365, Google Apps for Work and Box
 
Legal Data Collection
Legal hold for eDiscovery to quickly preserve data for investigative or litigation needs
 
Data-Compliance Monitoring
Identification and remediation of at-rest sensitive data risks (PHI, PII, PCI)
Contact your account manager or call 877.301.3394 for a quote.