Data Management-as-a-Service
Protection, Governance and Intelligence in a Single Platform
About Druva
Druva specializes in cloud data protection and information management, leveraging the public cloud to offer a single pane of glass to protect, preserve and discover information. Druva helps you dramatically increase the availability and visibility of business-critical information while reducing the risk, cost and complexity of managing and protecting it.

For more information, contact your account manager or call 877.301.3394.
Druva Offers a Single Glass of Pane to Protect, Preserve and Discover Your Business-Critical Information
Protect your data wherever it's stored


Identify and mitigate your data risks seamlessly


Cost-effectively archive and preserve your data forever



No hardware, no software – cloud native delivers 60 percent lower TCO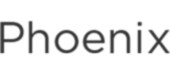 Cloud-First Resilency, Availability and Visibility for Enterprise Workloads

Cloud Backup for Data Center and Remote Office
Eliminate disparate, non-integrated solutions and centrally manage protection for your remote offices


Ransomware Protection for Enterprise Infrastructure
Isolate and quickly restore data from infrastructure attacks to minimize downtime of compromised systems

Disaster Recovery, Test/Dev and Workload Mobility
Failover within minutes, quickly move workloads between regions, manage replication, and spin up for test and dev as needed


Long-Term Retention and Data Archival
Manage long-term retention policies and have data auto-migrate to long-term cold storage — quickly recallable whenever you need it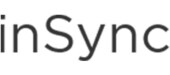 Achieve 360° Protection and Governance for End-User Data

Endpoint Data Protection
High-performance backup, remote wipe and geo-location of desktops, laptops and smart devices
Cloud Application Backup and Archival
Protection and governance for Microsoft Office 365, G Suite, Box and Salesforce
Data-Compliance Monitoring
Identification and remediation of at-rest sensitive data risks (PHI, PII, PCI)

Federated Search
Quick location of files across endpoints and cloud applications

Legal Hold Management & eDiscovery Enablement
Instantly preserve custodian data for investigative and litigation needs

OS Migration and Device Refresh
Centralized management for large-scale migrations and self-service refreshes
White Paper
Managing the backup and restore of distributed virtual machines (VMs) can be difficult, but doesn't have to be. Find out how to move your workloads to the cloud.
Executive Brief

Without an adequate protection strategy, companies often find that critical data, residing in endpoints and cloud apps, is lost after a failure or exposed to risk.
Analyst Report
Find out why these three companies chose Druva Phoenix as their new data protection solution.
Contact your account manager or call 877.301.3394 for a quote.