About Aruba 
Aruba, a Hewlett Packard Enterprise company, is a provider of next-generation networking solutions for enterprises of all sizes. It delivers IT solutions that empower organizations to serve mobile-savvy users who rely on cloud-based apps. 
---
Aruba ESP (Edge Services Platform) is the network foundation for every step of the journey.
It's no surprise that technology will be a key factor in how we get back to the office post-sheltering in place.
And while human behaviors (wearing masks, taking care to socially distance, etc.) will be the most important short-term elements in minimizing a new surge in COVID-19 infections, technology will again be the great enabler of what's possible for the new normal—supporting things like density planning and behavioral goals—all in a seamless and secure manner to keep the workplace safe and employees connected.
CDW/Aruba solutions for the reimagined workplace:
The smart, simple and secure way to manage your network
The smart, simple and secure way to manage your network in the cloud from anywhere, anytime. Learn why Aruba Central is the network management choice for you.
Your employees and customers demand a fast, reliable network so they can be productive. Aruba Central gives you the visibility and control to centrally manage your network from a single pane of glass.

Aruba Instant On Access Points
Instant On access points are easy to manage and easy to install for indoor and outdoor coverage and provide fast, secure, affordable Wi-Fi.

Aruba Switches
Aruba switches offer performance, security and operational simplicity for enterprise networks, data centers and SMBs.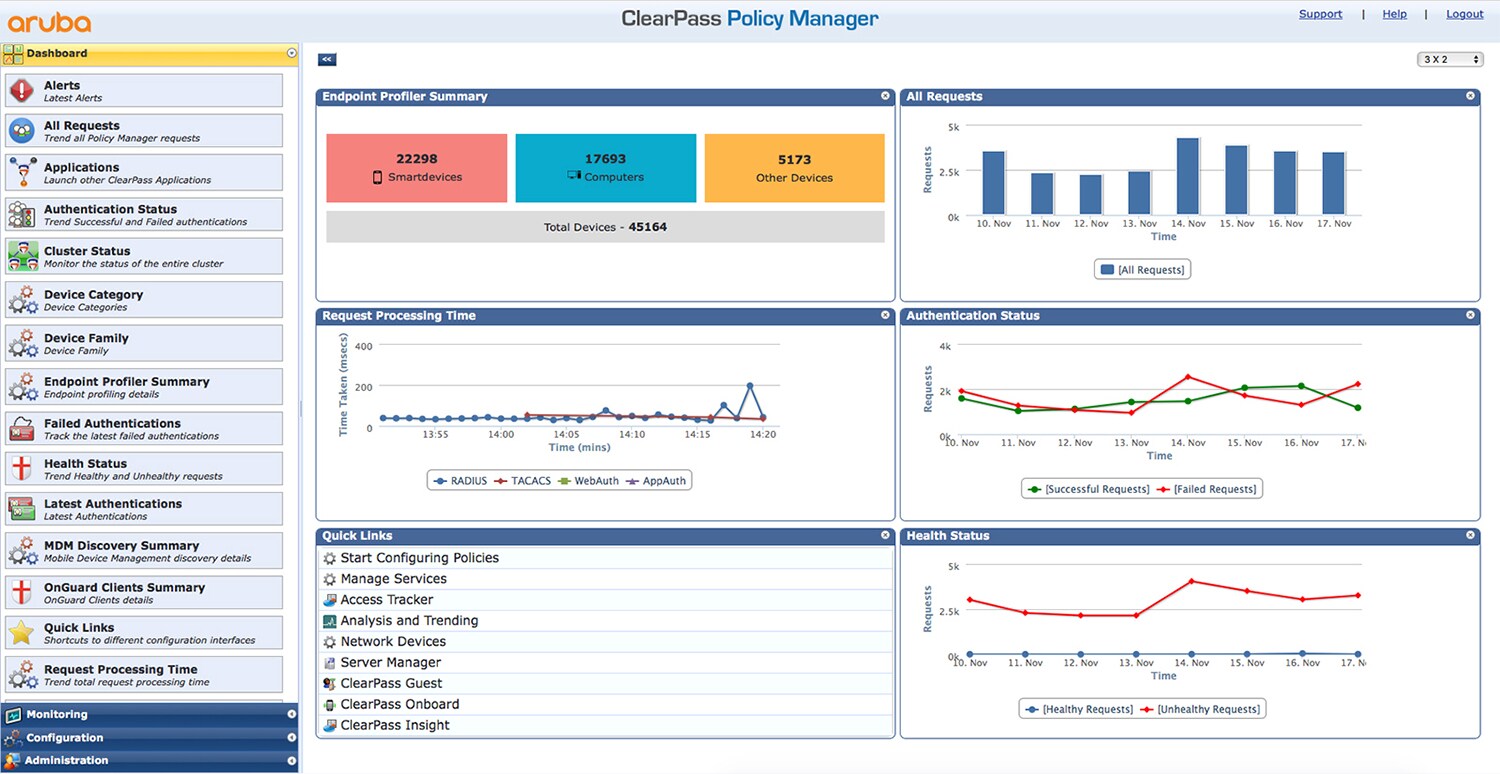 Aruba SD-WAN
Take a look at how Aruba's SD-WAN capabilities help enhance network performance to improve user experience, branch-wide.