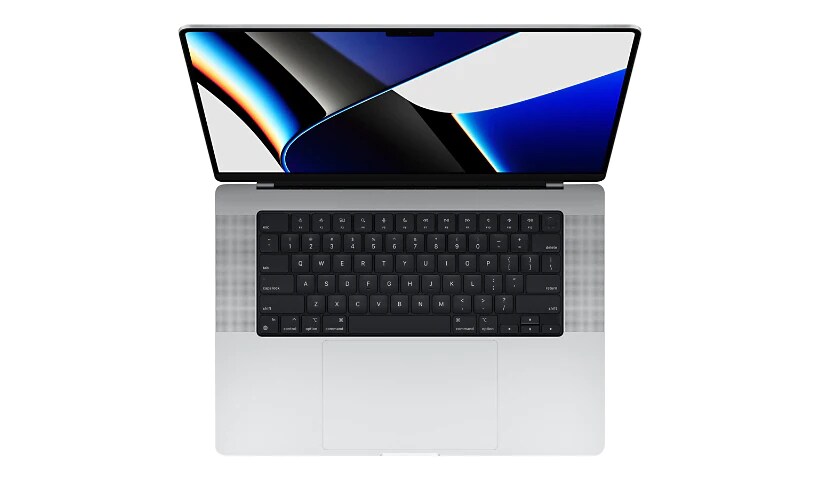 Apple MacBook M1 laptops contain the M1 family of processors on a chip, including the M1, M1 Max and M1 Pro. Choose between 13.3", 14.4" and 16.2" models that are as performative as they are sleek.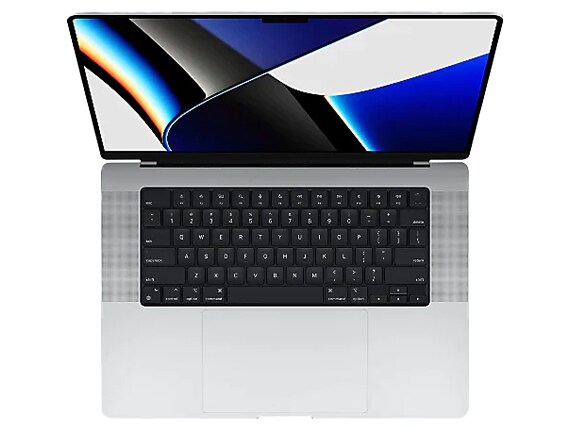 Get Started with MacBook Laptops for Your Organization
CDW can introduce you to new financing models and help you implement complete lifecycle management through leasing and buyback to reduce total cost.
CDW can educate your organization on how to support Apple products with existing deployment and training programs geared towards employees as well as IT.
CDW can help you set up Apple devices with management tools that automate, simplify and streamline deployment.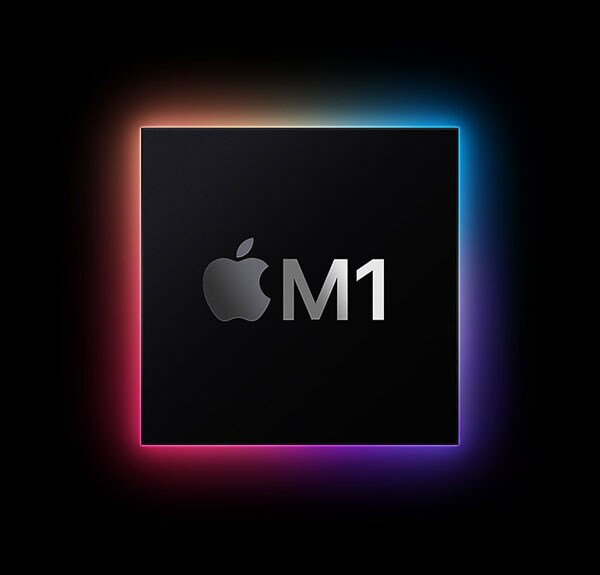 What are Apple
MacBook M1 Laptops?
Featuring the M1 system on a chip, Apple laptops uses different versions of the M1 processor for MacBook Air and MacBook Pro. 
The Apple MacBook Air M1 is primarily for the consumer market, whereas Apple M1 MacBook Pro models are for professionals requiring superior processing capabilities. With a combination of new and old features, M1 MacBooks have brought back popular features like MagSafe charging and the Magic Keyboard.
All models have an aluminum chassis, excellent Retina displays, Thunderbolt ports and USB-C charging.
Apple MacBook Laptop Features
M1 Processor on a Chip Family
Apple has taken a new approach to processor design. Rather than having separate chips for CPU, GPU and RAM, Apple combined these functions onto one large chip. Benefits include faster performance, better efficiency and reduced thermal demand.
The M1 processor has eight processor cores, seven or eight GPU cores and a 16-core neural engine for improved voice recognition and video and photo processing. The more powerful M1 Pro processor starts at eight CPU cores and 10 GPU cores, with an option for 12 CPU and 16 GPU cores. The MacBook Pro M1 MAX available on 16-inch MacBook Pros has a 10-core CPU, 32-core GPU and 16-core neural engine. RAM is now part of the chip as well.
Up to 18 Hour Battery Life with USB-C Charging
Apple M1 MacBooks can run for up to 18 hours on a single charge and all models have USC-C charging capabilities, while 14"- and 16" MacBook Pro M1 laptops have Apple's MagSafe charging connection.
Magic Keyboards
Apple has reintroduced a version of the original Magic Keyboard that features a refined scissor action for a more tactile feel.
Studio-Quality Sound and HD Webcam
MacBook laptops have three noise-canceling microphones for top-quality sound recording and a Full HD (1080p) webcam
Retina Displays
MacBook Air and MacBook Pro M1 13" laptops get a Retina display with a pixel count of 2560 x 1600 for true HD plus performance and Display P3 color rendition. The IPS displays feature True Tone technology that adjusts for ambient light and color automatically. Larger MacBook Pro models get a Liquid Retina XDR display with enhanced brightness and contrast ratios.
SSDs and RAM
Enjoy the speed and reliability of solid-state drives (SSD). The 13" models can accommodate SSDs from 256GB up to 2TB, and up to 8TB on 14"- and 16" MacBook Pros.
External Display Support
All MacBook laptops have DisplayPort-compatible Thunderbolt ports, allowing users to drive external 6K monitors.
Research articles from the experts at CDW to help you on your journey to enterprise Apple capabilities or help you decide between purchasing an iPad or MacBook.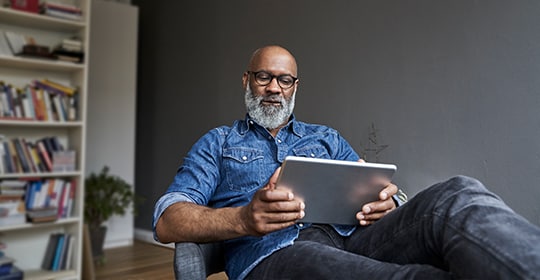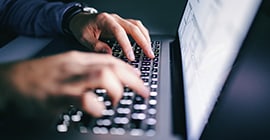 Feb 23, 2021
Hardware
Mac for Enterprise
See how Apple devices, orchestrated by CDW, help make everyone happy by delivering compatibility, performance, manageability and affordability.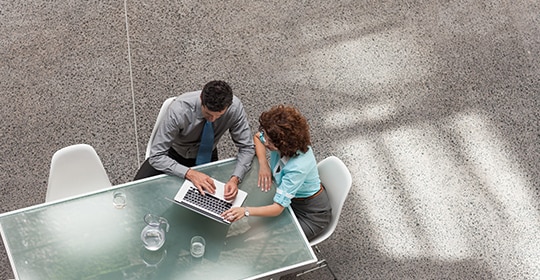 View All