About Hewlett Packard Enterprise
Spanning the cloud to the data center to workplace applications, Hewlett Packard Enterprise's technology and services help customers around the world make IT more efficient, more productive and more secure.

---
Simplify Hybrid IT

With the Right Mix of hybrid IT, get central IT to say "yes" by simplifying complex business requests. HPE helps you find your Right Mix and innovate new apps for mobility, IoT, and cloud technologies.

Scalability on Demand
Take a look at HPE Flexible Cacity, the public cloud experience that lets you send your applications to market instantly.
---
Make it Easier to Operate Hybrid IT
HPE Datacenter Care simplifies your IT operations, providing a customized support package of services for your on-premises and cloud-based workloads.
HPE 3PAR StoreServ Storage
Get flash-optimized data storage that can scale out from midrange to the largest enterprise and service provider, for instant application provisioning and high levels of service — at a fraction of the cost.
Designed to Accelerate Business and Simplify IT
The HPE 3PAR StoreServ 9450 All-Flash
HPE 3Par 9000 Storage helps you consolidate workloads onto an enterprise-class flash array without compromising performance, scalability, data services, or resiliency. It provides the performance, simplicity, and agility needed to support your Hybrid IT environment.
---
Better Together: Nimble is Now Part of HPE!
Nimble Storage was founded with the core belief that flash, cloud and big data analytics would disrupt the storage market. The power of predictive just got better with HPE!
---
Pointnext Services: Consulting, Managed and Support
Hewlett Packard Enterprise provides the complete support you need to compete and win. Read more in our HPE Services digital publication.
Simplify Support
With HPE Foundation Care, you can minimize the time spent on troubleshooting, monitoring and remediating while maintaining availability within limited budgets and resources. 
---
HPE Proactive Care Service
HPE Proactive Care Service can help you to improve the return on your investment in a converged infrastructure.
We'll Take Care of Your IT Needs
Talk to an expert to see how our services can help you. Call 800.800.4239 or submit a request for more info.
HPE SimpliVity 380
With HPE SimpliVity 380 save up to 90% capacity, restore 1TB VM in under 60 seconds and achieve up to 73% in TCO savings.
---
Upgrade Your Infrastructure to HPE SimpliVity
Learn more about the benefits of upgrading your infrastructure to HPE SimpliVity. 

Get More Details

The Power of Aruba
Discover the power of Aruba Networking and provide the scale and flexibility for the most demanding data centers.
---
An Agile Network by HPE
We can put together tailored networking solutions designed to reduce complexity, increase flexibility and support your data center demands.
Experience the Power of InfoSight Predictive Analytics
InfoSight uses big data science to correlate trillions of sensor data points to find the needle in the haystack and solve your most complex issues.
Nimble Storage Secondary Flash Arrays
The Nimble Secondary Flash Array represents a new type of data storage optimized for both capacity and performance.
---
Nimble Storage All Flash Arrays
Predictive All Flash array combines the speed of flash with the power of InfoSight Predictive Analytics to deliver absolute performance and non-stop availability at a TCO 33-66% less than other All Flash arrays.
---
Hewlett Packard Enterprise Resources
Discover why a hybrid IT infrastructure solution wins. Fly into the private and public cloud to see how a hybrid IT cloud solution can improve your business.
Organizations are trying to understand how to harness the power of IoT, the intersection of IT and OT, which requires a rethinking of traditional IT approaches. 
The experts at HPE know how to make hybrid IT simple yet powerful by providing an optimized end-to-end lifecycle experience.
---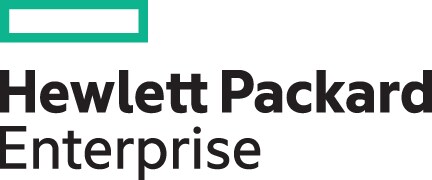 ---