2017 Annual Cybersecurity Report
Cisco's 2017 Annual Cybersecurity Report presents research, insights, and perspectives from Cisco Security Research.
---
Cybersecurity Infographic
To keep your organization protected, you need to stay informed. Get the latest stats on the state of cybersecurity.
5 Ways Your Network Can Accelerate Digital Transformation
Cisco's Digital Network Architecture helps bridge the gap between technology strategy and business strategy so you can grow at the speed of digital.
---
Introducing Cisco DNA
Cisco Digital Network Architecture helps you respond to new opportunities at digital speed using an open, software-driven approach.
The Business Benefits of Greater Cloud Adoption
Data shows better top-line revenue, improved strategic IT allocation, greater flexibility with reuse of IT assets and staff, reduced costs and increased service performance as key benefits.
---
It's Time to Get Your Cloud Strategy Soaring
Fifty-seven percent of organization use the cloud or are planning to implement some form of it — but only 25 percent have reached the level that IDC would call "mature."
Where Does Your Organization Stand?
Case Study: Cisco Wi-Fi Optimization
Learn how Apple and Cisco worked together to create an optimal app, voice and video experience for iOS devices on Cisco networks.
---
Integrating Voice and Collaboration in iOS 10
Apple and Cisco have natively integrated Cisco Spark with iOS 10, enabling Cisco Spark to be easily prioritized for iOS 10 devices on the optimized Cisco network.
---
Data Center
Welcome to remote computing at the edge for real-time analytics, scalability for big data at the core, cloud-scale computing that expands private clouds to hybrid clouds and industry-leading performance for applications including Microsoft, Oracle and SAP solutions — all managed with the same automation and management tools.
Cisco CloudCenter: Architecture Overview
Discover what makes Cisco CloudCenter a unique and powerful choice for any IT organization or service provider seeking to deploy and manage applications in a mix of data center and cloud environments.
Cisco CloudCenter with Cisco ACI
Learn how users can get fully automated self-service deployment of existing and new applications, with microsegmented network security that supports both single-site and stretched application configurations.
---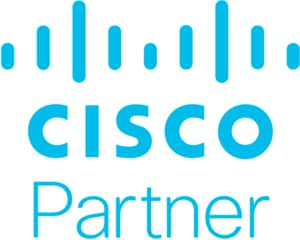 ---