Managed Services Provides Talent, Expertise for Cloud Transformation
A technology manufacturer utilized staff augmentation services to overcome hiring challenges and bring much-needed expertise to an ongoing cloud transformation.
Staff augmentation services helped a technology manufacturer find the right talent and expertise, and control costs during a cloud transformation project.
Industry: Manufacturing
Goals: Agility
Solutions Provided: Digital Velocity
Software as a Service Services Provided: Staff Augmentation, Infrastructure Services
Hiring has been cumbersome for an intelligent power and image sensing technologies manufacturer. They needed talent for the IBM and Oracle on-premises workloads, advice for best practices when moving workloads to the cloud, and managed services to help control cost and create increased visibility into their cloud environment.
CDW staff augmentation services provided two onsite resources for their IBM and Oracle environment, with the possibility of also placing a cloud architect. Through a project-based services engagement, CDW helped tailor the Azure environment specific to their current needs. CDW's Managed Services helped provide cost optimization, visibility, and talent around Microsoft Azure, and will likely provide similar services for their AWS environment.
The talent retention and consulting support for the transformation to a hybrid environment will allow the manufacturer to be more agile as they compete within their industry.
A knowledgeable technology partner with resources to support and maintain technology investments
Continual collaboration to ensure objectives and challenges are addressed
Industry: Manufacturing
Goals: Agility
Solutions Provided: Digital Velocity
Software as a Service Services Provided: Staff Augmentation, Infrastructure Services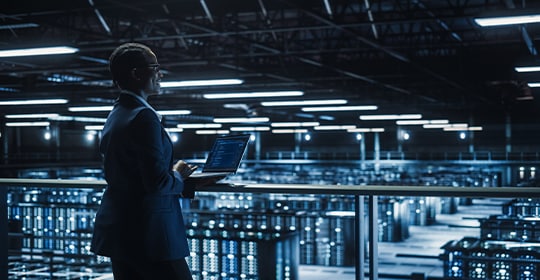 Why Cloud Managed Services Are Becoming a Must-Have