Tech Tips
Projector Buying Guide: How to Choose the Right One
How should you choose a projector? This guide explores different types such as DHL, LCD and portable projectors and explains which work best for home, office and classroom use.
Projectors have come a long way since the low-quality overhead projector traditionally used in elementary schools. Projection remains a powerful way to share content in a home, school or office environment. This buying guide will define the various projector types and features so you can determine the best fit for your individual needs.
How Do I Choose a Projector?    
The first step in choosing a projector is to determine what you need one for. Projection for a home theater is a lot different than a business projector used in an office setting. There are types of media that home and business projectors handle most efficiently. A projector designed to give you optimum clarity for viewing movies or other video content in a home theater may not be used to its full potential with data-based content such as spreadsheets as part of an office presentation. You will need to consider factors such as lumen output (brightness), contrast ratio, aspect ratio, throw distance and image resolution when choosing the right model.
Types of Projectors     
One of the basic things to know when making a choice among different projectors is the throw distance of the various models. You will see it categorized as long throw and short throw. Throw refers to the distance needed between the projector and the screen you're projecting on (also known as throwing the image) to get the desired display size. Whether a projector is classified as long or short throw is determined by the amount of distance required to display a 100-inch image. The throw distance is determined by the lens used in the projector, with short throw projectors typically throwing a distance between 3 and 8 feet from projector to projection screen. The closer you move a long throw projector to the screen, the smaller the image becomes. A short throw projector that can display the same image using less distance and is a good choice for small spaces, while a long throw projector is best for auditorium use.
In addition to throw distance, you will need to be aware of the brightness needed for an effective display where you will use the projector. Brightness is expressed in lumens — the more lumens, the brighter the image. In a dark room, for example, 1,000 to 1,200 lumens should provide plenty of brightness, while a room with windows or more ambient light will require 2,000 lumens or more.
When considering the picture quality, look for projectors with the right resolution (expressed as a ratio, this is the number of pixels that a device can project) and aspect ratio (the shape that the resolution takes). There are a few different aspect ratios to consider:
XGA projectors have a resolution of 1024 x 768 pixels and an aspect ratio of 4:3, giving a nearly square shape that is ideal for basic PowerPoint presentations and other business applications. 
WXGA projectors have a resolution of 1280 x 800 pixels and a 16:10 aspect ratio, which works well for spreadsheets or other wider projections in an office environment.
HD projectors have a resolution of 1920 x 1080 pixels with a 16:9 aspect ratio, which works best for home theater, photography or conference rooms where you need lots of detail and clarity. 
4K projectors have a resolution of 4096 x 2160 pixels and typically have a 16:9 aspect ratio, which improves upon HD resolution with crystal-clear images and lifelike color saturation.
Home Theater Projectors 
This projector is a true investment in your home entertainment. It will show you images up to 36 times larger than a 50-inch television with excellent clarity. Along with viewing sports and movies, you can also play video games on the big screen for an immersive experience or enjoy a photo slideshow. Most home theater projectors produce images with high contrast, resulting in vivid colors and rich blacks for theater-like qualities. They work best in a room you can darken much like a commercial movie theater. Most home theater projectors require little in the way of setup beyond connecting power and plugging into one of the HDMI ports. Some even feature USB inputs.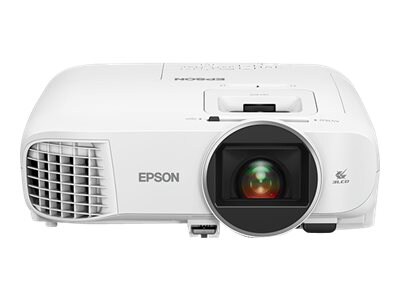 Business Projectors
An office projector is ideal for both business and classroom applications. This projector is brighter than home theater models and works well in both business meeting and classroom environments. While primarily made to display static images such as PowerPoint slides or spreadsheets, these projectors may also be used for multimedia display by connecting a DVD player, laptop or another device via the HDMI port or USB connection. Business projectors are often designed to be lightweight and portable. Along with their easy setup, their portability makes them an ideal choice for use on business trips or at seminars.
DLP Projectors
DLP (Digital Light Processing) refers to how the projector creates an image via tiny mirrors and a color wheel. DLP projectors render sharp images much like an LCD projector; however, DLP gives a theater look and feel to your video shown from Blu-Ray, DVD and HDTV sources. DLP projectors also feature smooth rendering on video and the ability to show deeper blacks and high color contrast than LCD-based projectors. If your projector has a three-chip DLP installed, the images will render at an even higher quality. DLP projectors are often more portable and weigh less than LCD models, which means that most portable projectors are DLPs.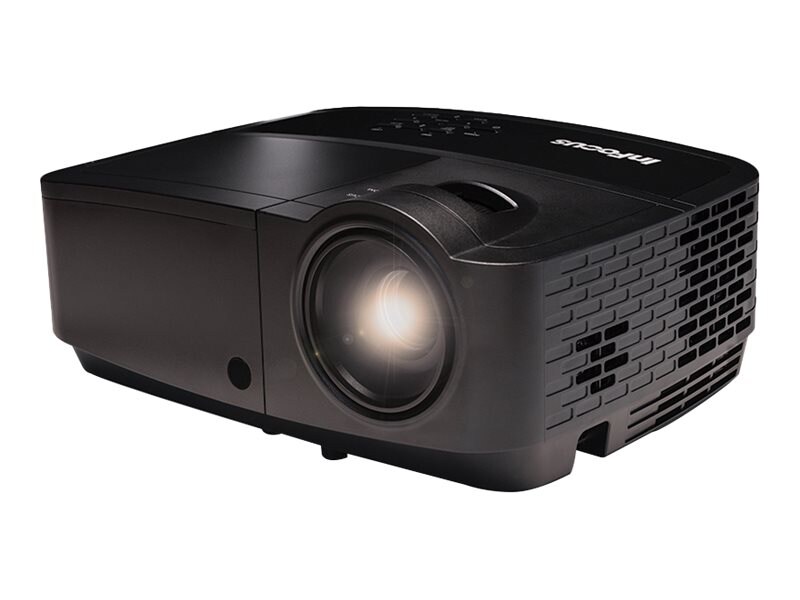 LCD Projectors 
LCD, which stands for liquid crystal display, delivers accurate color representation and sharp image quality of video and images, much like DLP. However, LCD projectors have their own advantages. While a DLP projector needs a darkened room for optimum viewing results, an LCD projector delivers a quality viewing experience in well-lit or dimly-lit rooms. The color sharpness makes LCD projectors ideal for showing video, 3D graphics or detailed data presentations with crystal clarity with no ghosting of the images. This projector type is generally quieter and more energy efficient than its DLP counterparts.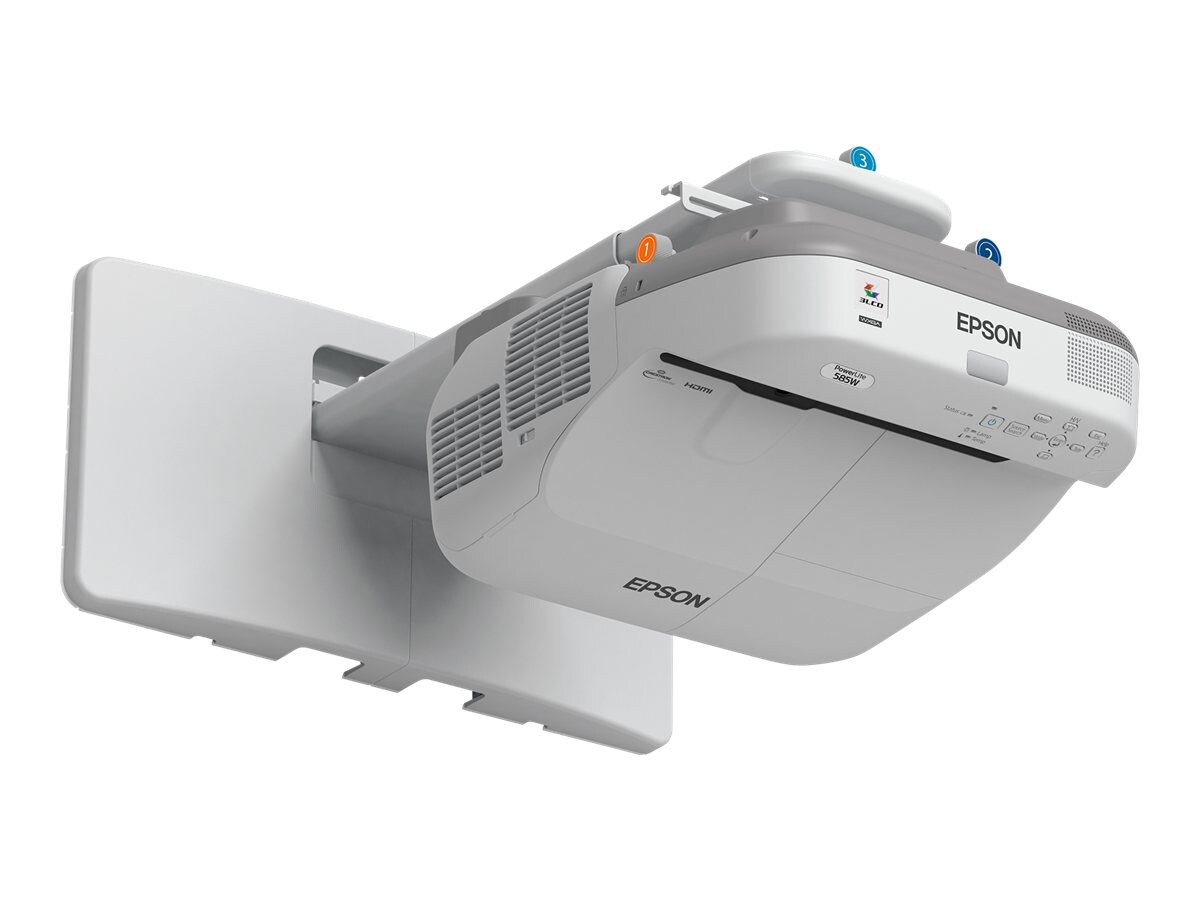 Portable Projectors    
Also known as pico projectors, portable projectors are compact, lightweight and lend themselves to presentations and screenings on the go. The average pico projector weighs in at just 3 pounds and is small enough to fit easily in a purse or briefcase for easy portability for both personal and business uses. They are ideally used with small groups of people to show presentations, movies and sports games. 
A good way to narrow down your options is to make a list of the features that are most important for the type of use your projector will see. Don't forget to consider the cost of projector accessories such as mounts, screens and replacement lamps. Once you decide which type of projector will best suit your needs, you can narrow down your options and choose a projector you can be satisfied with for years to come. 

Ready to choose a projector?