How a Texas School District Changed the Game with a Custom-Built Esports Room
State-of-the-art arena at Apollo Junior High School supercharges its esports program while boosting student engagement.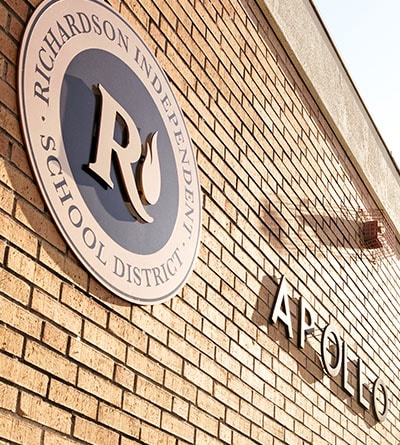 TWO YEARS AGO, several educators at Apollo Junior High School in Richardson, Texas, created an after-school esports club that met online during the pandemic. When students returned to campus, the club met in the school library.
But Apollo's staff and its principal envisioned so much more. They wanted to add esports to the curriculum and build a dedicated esports room. So, they pitched their ideas to Richardson Independent School District leaders and quickly won support. 
In fall 2021, Apollo Junior High opened a state-of-the-art esports room, transforming a traditional classroom into a rich learning environment where students can take a semester-long interdisciplinary course that teaches them about the career and technical skills they will need in the fast-growing esports field.
The space is also a hangout spot for students to have fun, develop their gaming skills and compete in tournaments.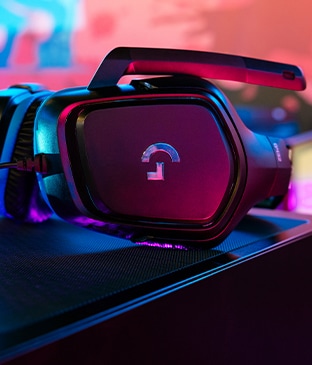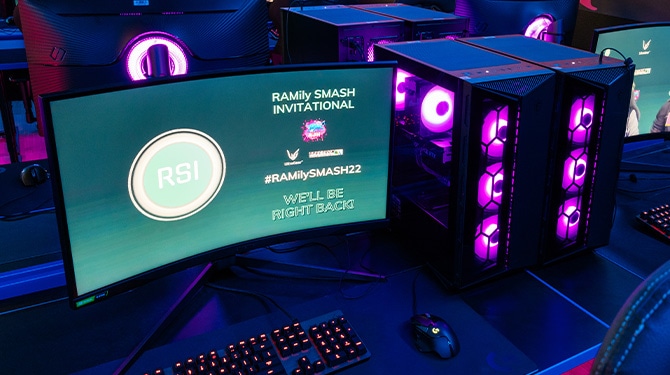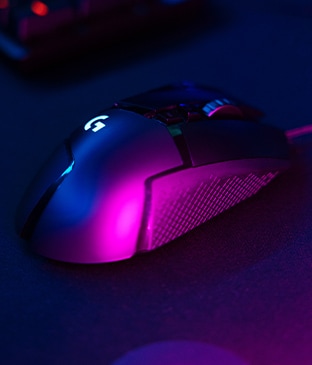 Room Design, Top-Tier Equipment Wow Students
"We didn't want just a classroom with computers in it. We wanted to create a vibrant room that has some pop and pizazz," says Christopher Yon, executive director of RISD's instructional technology operations. "We wanted to capture the hearts and minds of our kids and attract them to this esports program." 
RISD did just that by turning to CDW•G to design and equip the space with comfortable ergonomic furniture and the latest gaming technology. That includes top-of-the-line MSI computers, 27-inch curved Samsung LED monitors and Logitech red-backlit keyboards, mice and headsets.
Although the arena has black paint on the walls and muted fluorescent lights overhead, it's still colorful. LED light strips along the ceiling illuminate the room in neon green or purple. A large vinyl mural on the main wall features the AJH Esports logo, splashes of red paint and the school's mascot — a panther. 
"I love the initial reaction when students enter the room for the first time. They say, 'Oh, my gosh, those PCs are amazing. Look at those monitors. Look at the lights. I want to play. I want to be there,''' says Jessica Rodriguez Furlong, who teaches the esports class.
Fostering Engagement, Strategic Thinking and Teamwork
Organized, competitive video gaming is seeing immense growth in K–12 school districts and universities. More than 8,600 high schools have started esports teams, according to the National Education Association. And more than 200 universities with esports teams award over $16 million a year in esports scholarships, according to the National Association of Collegiate Esports.
Students can pursue careers as professional esports players and in other areas of the billion-dollar esports industry and the broader video game market, including game design, broadcasting, marketing and event management.
Educators say esports helps students foster important skills such as teamwork, critical and strategic thinking, digital citizenship and good sportsmanship. 
Schools that offer esports as an extracurricular activity can also engage students who may otherwise fall through the cracks. 
"Esports is not just for good gamers on varsity teams. Schools are also creating clubs where it's more inclusive," says Josh Whetherholt, a CDW•G esports in education adviser. "You can have game nights together and bring parents out and have fun with them. It becomes more of a community."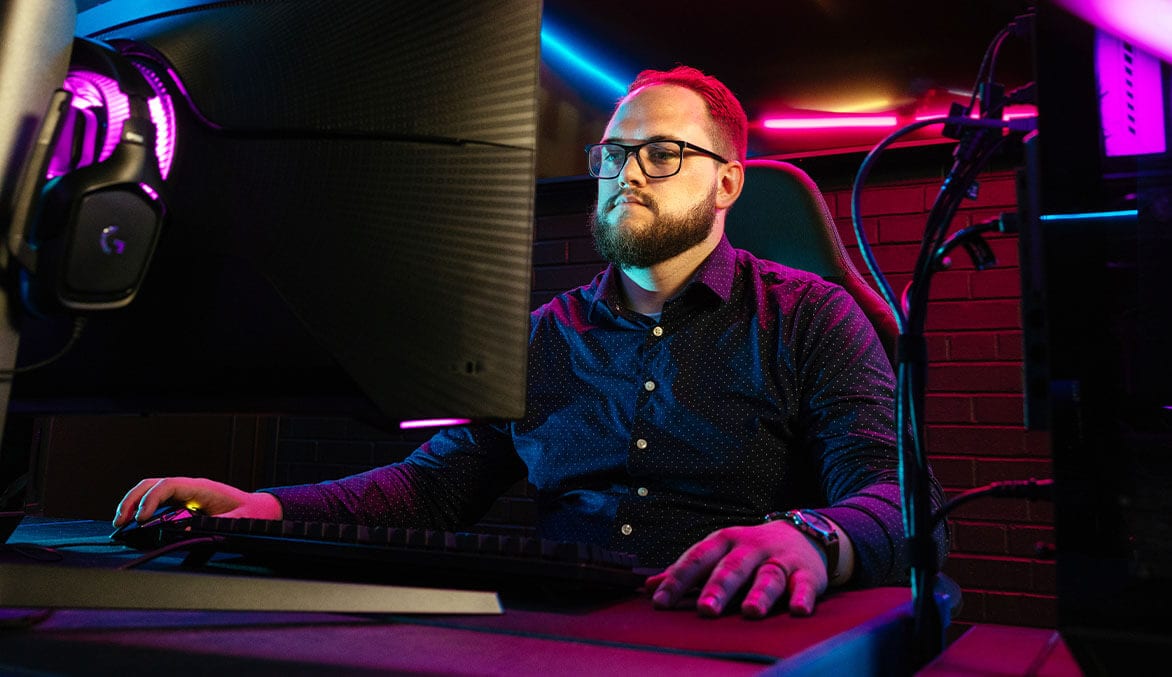 "We've had athletes and nonathletes. We've had musically inclined and those who can't carry a tune. We've had students with and without disabilities. Esports is bringing them all together, because it doesn't matter what culture or learning background you come from. If you play video games, you are welcome." —Jacob Dees, Instructional Technologist and Esports Coach, Apollo Junior High School
How the School District Got Buy-In to Build an Esports Room
When Apollo instructional technologist and esports coach Jacob Dees got Principal Yolanda Gaither's go-ahead, they reached out to the district and found an ally in Yon, an avid gamer in his youth who understood the educational value of esports. 
Yon says the school's decision to create a credited esports class was a key factor that allowed him to put district resources into an esports room.
RISD used some of the funding from its five-year technology bond cycle to pay for the room. 
"It is a lot of money to convert and make this room, but it's not much more substantial than the cost of a normal computer lab," Yon says. 
Another key goal of the program for Dees was to build community among student gamers.
Dees, who is the driving force behind the school's esports room and program, wanted to create a welcoming environment and safe space for students of all skill levels to pursue their passion for gaming. 
The room has done just that, attracting a diverse cross section of the student body. "We've had athletes and nonathletes. We've had musically inclined and those who can't carry a tune. We've had students with and without disabilities," Dees says. "Esports is bringing them all together, because it doesn't matter what culture or learning background you come from. If you play video games, you are welcome."
He is also intent that the room become a place where students can learn about potential careers.
How CDW•G Helped Apollo Junior High Develop an Esports Class
Last summer, a CDW•G esports adviser collaborated with Jessica Rodriguez Furlong to develop the curriculum for the esports careers and technologies class that she would teach at Apollo Junior High School. It's a popular elective, with 20 students enrolled in each of the past two semesters. 
The six-unit interdisciplinary course teaches students how to build a computer, edit videos, and stream, market and advertise. Students also learn about maintaining physical wellness while gaming.
"It was eye-opening and beneficial to work with somebody who knew a lot of what we were going for," Rodriguez Furlong says of the CDW•G esports adviser.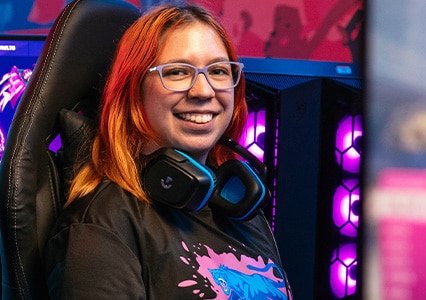 The Right Expert Makes the Gaming Room a Reality
RISD received several proposals to design and build the esports room, but Yon was most impressed with CDW•G's proposal. The company not only created a good design, but it could also supply the furniture and technology, install it and provide guidance on developing an esports curriculum. 
Additionally, the district needed a completed esports room in time for the start of the school year in August. 
"One of the reasons we went with CDW•G is that we had confidence they could deliver the products on time," Yon says. "I also knew I couldn't go wrong with CDW•G because they're large and can bring a lot of resources to this and give us good pricing." 
The CDW•G team, which includes esports experts, initially met with school officials in the spring of 2021 to discuss the district's immediate and long-term goals. In doing so, they learned the gaming room needed to be multifunctional for teaching both esports and other classes. 
The district took advantage of CDW's Blueprint to Design service, which includes its furniture partner Spectrum Industries, to create an initial floor plan and design for the room, while CDW•G's esports advisers made technology and furniture recommendations to fit the district's budget.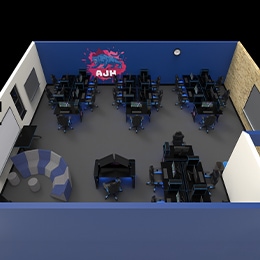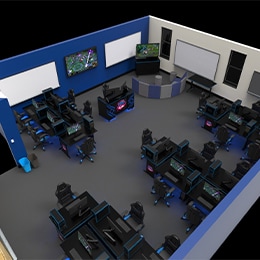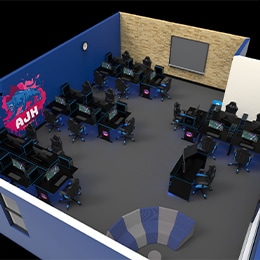 After receiving feedback on the initial designs, CDW developed new 2D and 3D renderings for the space. During this process, CDW held multiple virtual and onsite visits. For example, a team from CDW and installation partner Target Network Integration (TNI) visited the room to visualize placement of the gaming desks and TV displays, says Rob Corder, a CDW•G advanced technology account executive.

After several rounds of discussions, RISD and CDW•G finalized the design, technology and furniture for the space.
These Vital Technologies Can Transform a Classroom
Before the technology and furniture arrived, RISD hired a general contractor to equip the room with enough electrical outlets and network drops for the PCs and other equipment.
With the infrastructure complete, TNI installed the LED lighting and 65- and 75-inch Samsung displays. Once the furniture and tech equipment arrived, TNI staff assembled the gaming desks and chairs and installed the computers and gaming peripherals. They worked all day on a Saturday to put the finishing touches on the room. 
The 20 Spectrum gaming desks for students are split into four pods. Each desk features an MSI Aegis tower PC with an Intel Core i9 processor and Nvidia GeForce RTX 3060 graphics card, a Samsung monitor, a Logitech keyboard, mouse and headset, and a Spectrum gaming chair with a custom-embroidered Apollo Junior High logo on the back.
A teacher's station in the center of the room has the same setup, but with a 43-inch Samsung LED monitor. One corner of the room features flexible, movable soft seating where students can gather and play on video game consoles in front of a 65-inch Samsung display, Dees says.
The teacher's station also doubles as a streaming station. During lessons, teachers can project their screens onto the 75-inch Samsung display or the room's projector screen. During in-school competitions, students can manage the tournaments from the teacher's station and stream the games on Twitch or YouTube, Dees says.
Esports Room Puts Apollo Junior High on the Leading Edge
While Dees says many high schools in the Dallas-Fort Worth area have created esports clubs or teams, only a handful of junior high schools have done so. 
This puts Apollo Junior High ahead of the curve. The school has a Super Smash Bros. team and a Rocket League team. And even though its esports students don't compete regularly, they challenge each other for higher spots on their respective teams and play in-house tournaments after school. The after-school club meets twice a week and attracts 20 to 30 students. 
Last fall, Apollo students competed in a tournament for mostly high school students. "We brought our kids anyway, and they competed their hearts out, and we won a game, which was huge because there can be a skills gap," Dees says.
Overall, Dees says Apollo Junior High and RISD could not have pulled off the esports room and program without CDW•G's assistance. 
"The CDW•G team has been invaluable to us," he says.
Story by Wylie Wong, a freelance journalist who specializes in business, technology and sports. He is a regular contributor to the CDW family of technology magazines.
Photography by Trevor Paulhus