Research Hub >

Revolutionize Performance with Powerful Game-Changers
Article
Revolutionize Performance with Powerful Game-Changers
Energy and utilities companies need to accelerate digital transformation to build agile, profitable enterprises.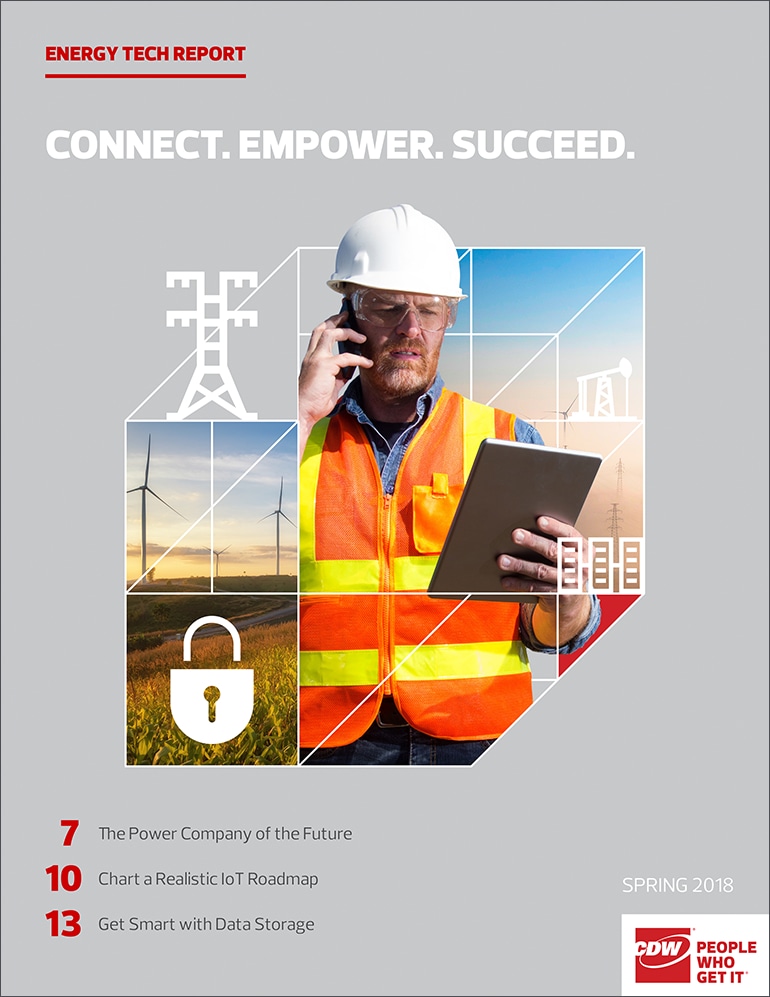 To thrive — let alone survive — in today's high-pressure environment, energy and utilities companies must be willing to embrace a host of game-changing technologies from predictive analytics, IoT and mobility to artificial intelligence, edge computing and blockchain tools.
By leveraging these advanced technologies to drive digital transformation, you can build highly efficient, innovation-ready cultures and ecosystems that minimize costs and risks, optimize productivity and profitability, and maximize new opportunities.
Digital transformation is a process, not an end in itself. Success depends on taking a holistic approach that supports fundamental change, enables you to start small and scale up, and puts data to work to empower smarter decision-making.
Check out CDW's latest Energy Tech Report for a deeper dive into the key technologies and trends shaping the industry today — and plenty of practical strategies for driving higher value and better performance through digital transformation.
For more in-depth energy and utilities news, and the latest trends and insights from industry experts, check out BizTech.
With more workers on the go and in the field, mobile tools play a growing role in communication, collaboration and effectiveness.
A strategic approach to technology can help stores see dramatic improvements.
Must-haves include professional development and a commitment to personalized learning.