Modernizing the Retail Checkout Experience
Best practices and best-in-class technologies can help retailers delight their customers and create a competitive edge.
The Pillars of Checkout Modernization
Key Business Outcomes of Modernized Checkout
The world has changed since the beginning of the COVID-19 pandemic, and retail has been among the industries most affected — especially at the point of sale. While the crisis has wreaked untold devastation on retail companies, their workers and their families, it also prompted many stores to finally pursue long-delayed digital transformation initiatives. In fact, some industry observers have said that retailers' battles to overcome pandemic-era challenges have actually "saved" their stores by forcing companies to make new investments in technology. 
For instance, traditional retailers have been struggling for decades to adapt to the continued shift toward online retail. But the sudden decline in foot traffic experienced by retailers in the spring of 2020 forced many of them to find new ways to meet their customers' needs with e-commerce tools such as purchasing apps. Inside stores, retailers adopted solutions that helped shoppers to maintain their distance from other people, including electronic payment systems, touchless payments and self-checkout. Another pandemic-era challenge that forced retailers to innovate was staff shortages. Many employees were reluctant to work outside their homes during the period before vaccines became available, and others became ill, creating unpredictable staff schedules. Still, stores needed to keep shelves stocked and provide good customer service, even while operating with skeleton crews. Many retailers adopted mobile devices to help store employees become more efficient and flexible in meeting their work responsibilities. 
With the pandemic moving into its next phase, retailers now must keep pace with their competitors and meet evolving expectations from customers. They continue to face challenges around inventory and order fulfillment at the same time that they are trying to entice customers back into physical stores. Many retailers are intelligently leveraging their physical locations to augment their e-commerce offerings, using their store sites to assist with the "last mile" of delivery and returns of online purchases. They are also implementing new solutions to help in-person shoppers get assistance, buy products and check out. For instance, some retailers are using virtual reality solutions to enhance the customer experience, and mobile point-of-sale (mPOS) is becoming an increasingly standard way to provide just-in-time customer service.
Now more than ever, customers expect retailers to deliver an excellent experience — consistently, and across multiple channels. By continuously modernizing their checkout options, retailers can meet and exceed these expectations.
Online Retail Supports New Models
Digital capabilities enable retailers to offer customers new ways to make purchases and take delivery of items.

BOPIS: Buy online, pick up in store unifies e-commerce and brick-and-mortar retail channels. The model allows buyers to shop online and pick up their items in-store at a time that is convenient for them. This saves on delivery costs and also often results in additional purchases when shoppers arrive to pick up their items.

ROPIS: Similar to BOPIS, reserve online, pick up in store allows shoppers to reserve their items online, then pick up and pay for their items when they arrive at the physical store. This is an especially attractive model during the holiday season, when shoppers may have difficulty locating certain items.

BORIS: Buy online, return in store is another effective way to get online shoppers into physical stores. Some customers may perceive online returns as complicated (sometimes requiring them to print a shipping label and coordinate pickup), and many may find it easier to simply come to a physical store to return their items.
Before making investments in new technologies, business and IT leaders must consider what challenges they are looking to solve. Companies that find tools and practices to satisfy their customers' changing demands while keeping up with (or staying ahead of) their competitors are those that will thrive in the coming years.
Most customers have simply lost whatever tolerance they once had for long checkout lines. In fact, many shoppers will abandon their purchases and leave a store rather than wait in a long line — especially if they are getting ready to make an impulse purchase. What's more, the friction created by a long line can discourage customers from returning to a store in the future.
Since the beginning of the pandemic, retail has been hit hard by the "Great Resignation," with the industry seeing a monthly quit rate of more than 4 percent in the fall of 2021. Eventually, experts say, retailers must increase pay and improve working conditions to attract employees. But in the short term, many stores are addressing staff shortages with technology solutions.
The pandemic began with shoppers desperately seeking stores that still had toilet paper on their shelves. More recently, customers have had difficulty locating certain canned goods, automobiles and IT equipment, among other items. Disrupted supply chains can quickly damage retailers' relationships with their customers, as shoppers will seek out other options if they come to view a particular store as unreliable.
In early 2020, many customers were already shifting toward electronic payment options such as Apple Pay, and the pandemic only accelerated demand for contactless payments. According to some reports, tap-to-pay transactions grew by 30 percent from 2020 to 2021. Most large retailers already accept popular forms of digital payment, and smaller retailers will need to follow suit to stay competitive.
Perhaps no other trend illustrates the new power that consumers wield as well as shoppers consulting their phones in a search for deals while inside a physical store. This also presents an opportunity for retailers. Nearly two-thirds of people say that receiving personalized offers on their phones would make them more likely to visit a physical retail location.
As retailers pursue new channels to sell their products, these efforts often create data silos. In a single buying journey, a shopper might view a streaming ad, shop using a loyalty card, engage with social media content and make an online purchase. Unless retailers find ways to unify this data, they will not be able to use customer information to its greatest effect.
McKinsey calls today's consumers the "ultimate surfers" — hopping between channels, devices and sites as they shop. By contrast, most customer loyalty programs are relatively static, using outdated reward models that may not appeal to today's customers. By revamping loyalty programs to provide customers with new experiences, retailers can drive engagement and make shoppers feel more connected to the company's brand.
For all the change that the retail sector has seen in recent years, industry leaders should expect to see continued change at a rapid pace. Influencer marketing continues to evolve, with increasing chatter about retail in the multiverse. Further, delivery windows continue to shrink, and retailers are exploring new ways to incorporate virtual reality (VR) and augmented reality (AR) into their operations.
Learn how checkout modernization can help your company overcome retail challenges.
Modern Checkout by the Numbers
A 2021 report from Shopify reveals where and how today's customers prefer to pay for their purchases.
The percentage of shoppers who say they would rather shop with brands that have physical locations, as opposed to brands that are online-only
The percentage of consumers who identify the checkout experience as their most significant retail pain point
The percentage of shoppers who use unattended retail channels such as self-service kiosks because they prefer shorter lines
The percentage of shoppers who make impulse purchases on their smartphones or tablets
The percentage of shoppers who make most of their impulse purchases in-store
The percentage of buyers who prefer to make their in-store purchases with digital or contactless payments
The Pillars of Checkout Modernization
Retailers are implementing a wide array of technologies to help them modernize their checkout processes. Broadly speaking, these tools align with one of three key pillars: connectivity, application modernization and point-of-sale solutions. Each of these pillars can improve the customer experience, enhance employee productivity and deliver multichannel insights.
Retailers aiming to modernize their checkout operations are targeting a number of benefits, but they must address these pillars for success.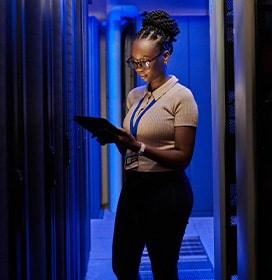 Robust connectivity is essential for ensuring uptime to provide uninterrupted customer service, enabling employee mobility and capturing customer data from anywhere in a physical store. Wi-Fi is typically the foundational connectivity layer in a retail setting, powering both business and customer use cases. On the business side, Wi-Fi can support applications such as advanced video analytics. For customers, Wi-Fi is an amenity that improves the shopping experience and can also help consumers connect to retailers' customer-facing apps. 
Software-defined wide area networks (SD-WANs) and 5G are also increasingly important pieces of the connectivity puzzle for retailers. SD-WAN can help stores to manage increasingly complex networks and often results in lower costs. Although 5G networks have been slow to move into the mainstream, high-speed cellular connections can add redundancy and resilience to retail connectivity.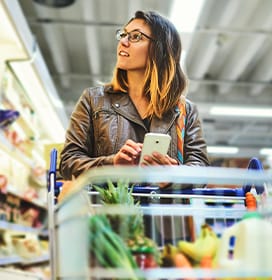 Application Modernization
Customers' smartphones are already overflowing with applications, and most shoppers will only download and use a retailer's app if it provides tangible value and delivers solid performance. App modernization efforts can help retailers to meet customer expectations, manage costs and seamlessly update their apps over time. Typically, app modernization involves containerizing applications to make them cloud-native, which creates efficiencies that lead to a more flexible, agile IT environment. Migrating apps to a public cloud environment can also lower computing costs and improve scalability. 
Modernization is also important for business-facing apps. These efforts can be intensive, with retailers or their IT partners conducting full inventories of applications and dependencies. Then, IT and business teams must decide whether each app needs to be rehosted, refactored, rebuilt, replaced or retired.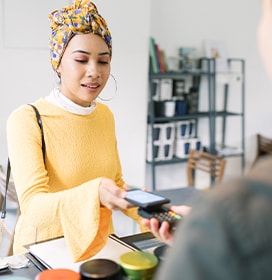 To modernize their checkout systems, retailers must adopt point-of-sale (POS) solutions that improve both employee productivity and the buying experience. Mobile point-of-sale (mPOS) devices improve speed and convenience, allowing store associates to check customers out right on the sales floor. This allows employees to essentially do two jobs at once — first providing customer service, and then taking payment. Also, mPOS can be especially useful for line busting. When more than a few customers are queued up at the available cash wraps, employees with mPOS devices can step in to get things moving. 
Customers are also demanding self-checkout and contactless payment options. A single employee can staff four or more self-checkout stations, allowing staff to be more effective and reducing actual and perceived wait times for customers. Contactless payments not only offer speed and convenience, but also put health-conscious customers' minds at ease.
Get expert guidance on how to get started with the three pillars of checkout modernization.
Shoppers say that the following factors are likely to make them avoid shopping at a particular business.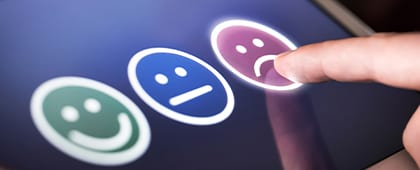 Inconvenient return policy
Lack of buy online, pick up in store (BOPIS) options
Lack of contactless payment options
Key Business Outcomes of Modernized Checkout
Checkout modernization is a resource-intensive effort, and retailers expect to see tangible business outcomes from their investments. Common goals include attaining new data-driven insights, improving the omnichannel customer experience, boosting cybersecurity and achieving widespread employee adoption of tools that create new value for the organization.
Using data effectively and finding the optimal channels for customer interactions are key objectives for checkout modernization.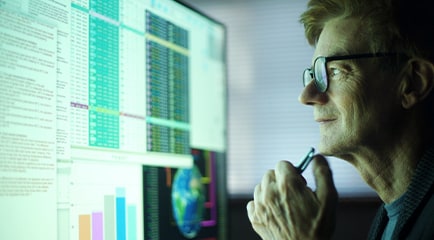 Retailers are generating more information from more channels than ever before, but they can only create value with this data if it is stored, processed and analyzed effectively. By unifying their data from across multiple channels, companies can not only drive improvements to the customer experience but also find ways to capture lost revenue and enhance their existing supply chains. 
Structured data from checkout systems, combined with unstructured data from sources such as customers' social media feeds, can help retailers to spot potential problems and identify new trends — leading to predictive insights about buying habits that inform inventory decisions.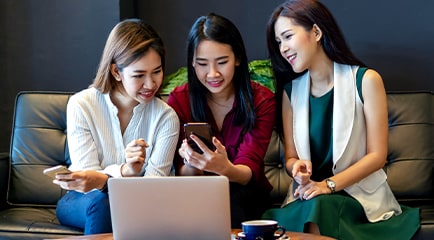 Modernization efforts, especially those centered on the last mile, can help retailers to better connect with existing and potential customers across a variety of channels, then start those customers down a journey that eventually leads to a sale (and, even better, a lasting relationship). 
Retailers need to be able to follow and support customers from the time they click on a social media advertisement to the time they either walk into the store or go online to make a purchase. This omnichannel experience is enabled by initiatives such as BOPIS, as well as point-of-sale systems that are connected to multiple channels.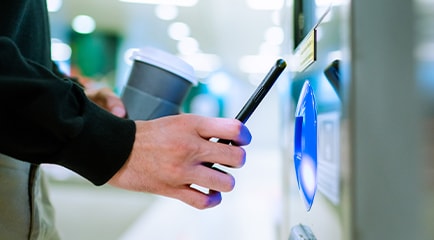 More customer channels and more data mean more potential targets for cybercriminals. Business and IT leaders in retail need to not only aggressively protect their checkout endpoints but also implement effective identity and access management (IAM) solutions and monitoring tools. Of course, compliance with the Payment Card Industry Data Security Standard is a top priority as retailers deploy new checkout technology. Successful cyberattacks against retailers tend to generate splashy headlines, which can follow a store for years. By adopting secure, modernized checkout solutions, retailers can protect their customers' data and their own reputations.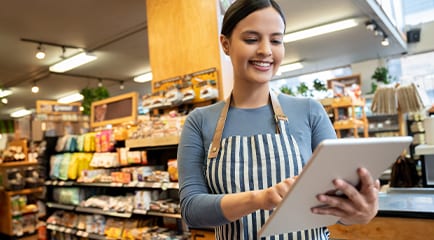 Employee training and adoption can be an overlooked factor in new technology investments. It's important to remember that new solutions tend to enable new workflows, and store sales associates need to be trained in these new processes. One way to ensure adoption and optimize the results of a checkout modernization effort is to implement tools that are easy to deploy and simple to use. This can have an impact on customer satisfaction and adoption as well. For instance, shoppers will use a self-checkout kiosk if they perceive the tool to be quick and easy, but not if the kiosk tends to freeze up or require employee intervention.
SD-WAN Workshop: In an SD-WAN workshop, CDW engineers assess an organization's existing wide area network and help IT and business leaders determine whether SD-WAN is the right solution for them. 
Network Health Check: This comprehensive review and analysis of a retailer's network infrastructure includes intensive consultations and in-depth documentation of current systems that result in recommendations for improvement. 
Application Modernization Workshop: This engagement helps internal stakeholders understand the value, business drivers and potential business outcomes of application modernization. 
Deployment Services: CDW's solution architects can help retailers deploy their new IT solutions, preventing configuration problems and ensuring that organizations get the most out of their investments.
CDW's technology experts and experience with the retail industry can help companies achieve their checkout modernization goals.