How Processors Can Improve Remote Work Environments
The Intel vPro platform delivers productivity, security and management gains to work-from-home coworkers.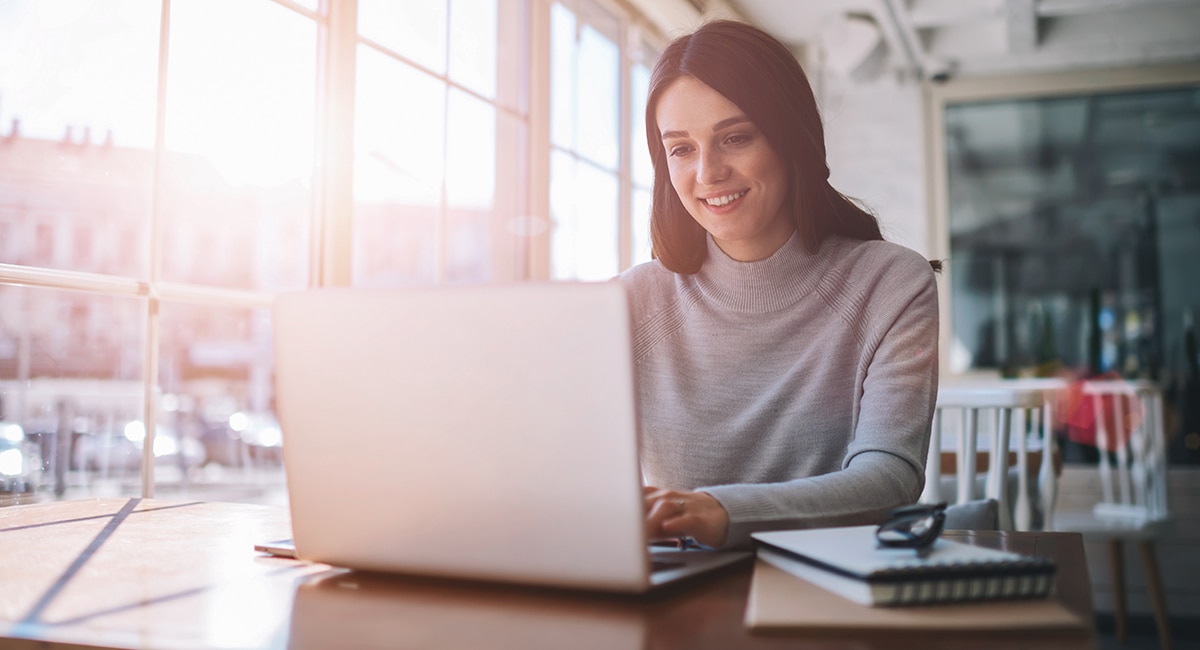 With many organizations maintaining some or even all of their operations through remote work, users are relying on their devices more than ever.
Learn how CDW can help you find devices powered by Intel that meet your organization's business needs.
Access to cloud resources and virtual private network connections are critical to supporting this arrangement, of course, but it's just as important that workers have devices that function as true business machines. The 10th Gen Intel Core vPro processor series, released earlier this year and available on nearly 200 different devices, gives remote workers the power, security and reliability they would get at the office — and also simplifies management for IT shops.
Here are four reasons that business and IT leaders are turning to machines with Intel Core vPro processors.
Performance
According to the MobileMark 2018 battery life benchmark, the 10th Gen Intel Core vPro processor can achieve up to 75 percent better battery performance than other processors on the market. Overall, most users will notice a significant battery performance increase compared to their current devices because many organizations are still using older processors.
The new processor is also the first chip from Intel with integrated Wi-Fi 6 capabilities. Previous processors required an add-on card to access Wi-Fi 6, which added weight and affected battery life. Workers able to access Wi-Fi 6 will see nearly three times faster speeds compared to Wi-Fi 5 with this processor, according to Intel.
What does all this mean for employees who continue to work from home? First, workers should experience far better performance with now-ubiquitous video collaboration platforms — especially if they use a background or toggle frequently between different users. Also, battery life is an important consideration if three or four other family members are all sharing a handful of electrical outlets.
Security
The Intel Core vPro platform offers excellent hardware-based security, with the built-in runtime basic input-output system/boot protection and the advanced threat protection of Intel Hardware Shield. With this security feature, coworkers are getting protection from malicious software injection, assurance that the OS and virtual environments are running directly on the hardware and visibility into how BIOS is using the hardware.
This is especially important in an environment where employees are distanced from IT support staff. In the past, an employee with a bricked computer might have quick and easy access to IT staff. Now, with employees on their own, it's more important than ever for devices to have baked-in security.
Reliability
Intel conducts a platform-level validation to make sure that a processor's CPU, chipset, graphics, wired/wireless network interface cards and Optane memory technology all work together seamlessly. Once again, this is the sort of thing that would be important in any context but is even more essential with many employees working remotely. When devices are purchased for employees by organizations, business leaders need to know that the machines are going to work right out of the box. The Intel Core vPro platform provides that reliability.
Management
Finally, the Intel Core vPro platform offers cloud and on-premises hardware-based modern manageability — inside and outside the firewall, for wired and wireless devices and regardless of OS health and device power states. For companies managing a fleet of devices, this management solution scales to 100,000 devices or more. Organizations with large numbers of remote workers need to be able to push out updates and monitor their devices from a distance. That's all possible with machines powered by Intel Core vPro processors.