Overcoming 5 Common Obstacles to Composable Frameworks
While automation projects can appear overwhelming at the outset, composable frameworks are actually quite manageable.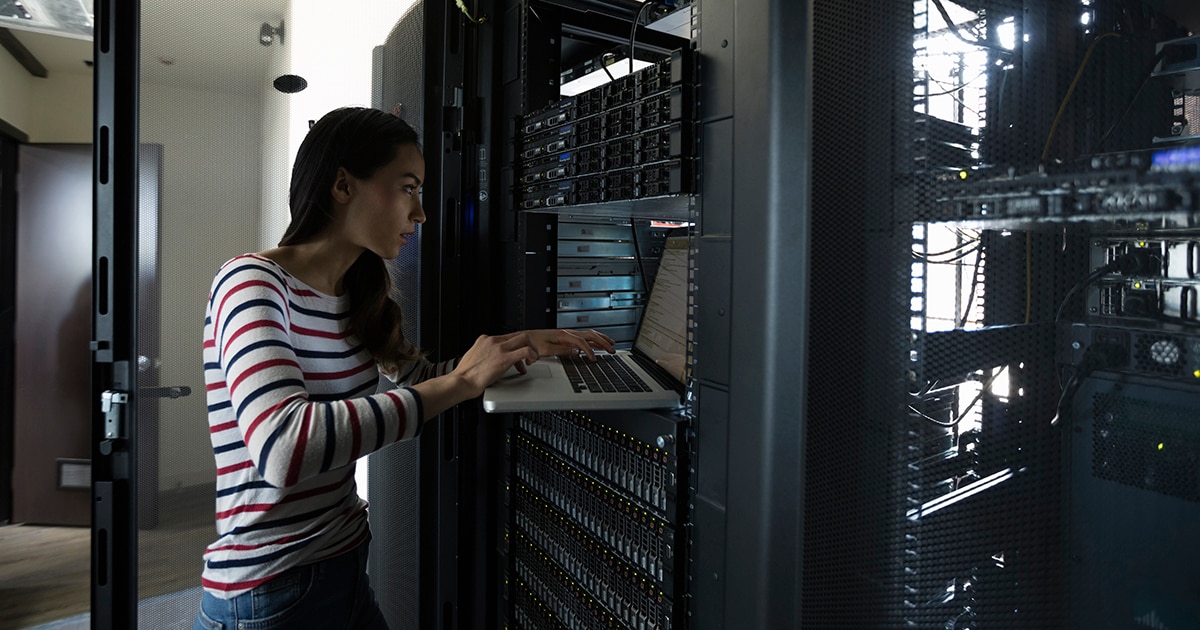 Enabling a significant amount of automation, composable frameworks are a welcome addition to just about any IT environment. A composable framework lets organizations treat physical compute, storage and network fabric resources as services, which can eliminate time-consuming manual tasks. Instead of configuring hardware to support each application, you can define application requirements for infrastructure using policies and service profiles. The software then uses application programing interface calls to create the infrastructure it needs to run as a virtual machine.
Despite the benefits of composable frameworks, some IT departments are still hesitant to implement them. Here are five common objections — and why they're not as insurmountable as they appear.
No time: Between daily tasks and long-term projects, you've got enough on your plate. Implementing a new framework is disruptive for your schedule and your organization. Luckily, CDW offers professional services that shoulder the grunt work of implementation, including training your staff on the new framework.
No need: Some enterprises believe their IT environment isn't big enough, complex enough or dynamic enough to justify a composable framework. But that's unlikely to be the case forever, as companies grow and as trends such as hybrid cloud continue to expand. Implementing a composable framework sooner rather than later has two payoffs: It helps IT support organizational growth, which then elevates IT's position from a back-office support system and cost center into a key strategic partner capable of driving new revenue.
Job security: Some people worry about being automated out of a job, while others simply prefer "the way we've always done things." Both perspectives are understandable, but the reality is that the automation trend is industrywide and irreversible. IT also has a chronic talent shortage that automation can help alleviate. Finally, automation frees talented people from mundane tasks so they can focus on more interesting projects — the kind of engagement that may keep them from job hunting.
Perceived loss of control: Some IT pros perceive automation as risky because it means giving up control over key processes. However, the software is simply applying your own documented processes, decision points and organizational standards. If those aren't well documented, then an IT maturity process is a wise interim step before implementing a composable framework.
Decentralized model: A composable framework makes it easier to offer self-service, which may raise concerns about reckless consumption of IT resources. But every automation framework has an approval mechanism, so you still can tightly control who can use what and how much. That's also an opportunity to beef up security.
Early Adopters Point the Way to Composable Frameworks
Many enterprises have taken the composable framework plunge. That means IT leaders who are considering this solution have plenty of opportunities to learn about the real-world implementation options and benefits.
For example, CDW recently helped a major clothing retailer implement Cisco UCS Director for its Linux and Windows servers in a VMware environment. CDW handled all of the back-end and workflow automation, and worked with a partner on the ServiceNow integration.
Previously, projects and processes at the retailer often took days or weeks. The actual work typically required only a few hours; the rest was wait time because of the need for manual intervention. Automation eliminated that wait time. What could your department and company do with that kind of extra time?
To learn more about composable frameworks, visit CDW.com/VMware.
This blog post brought to you by: