Tech Tips
Types of Keyboards: How to Choose the Right One
Your laptop's built-in keyboard may not always be the best choice to suit your comfort or productivity needs. Find out which of the many types of keyboards — wired, wireless, ergonomic and more — fits your work style.
For many consumers, the first feel of how your fingers fly across the keyboard is akin to the level of comfort experienced when test driving a new car. Unfortunately, in many cases, it is not always possible to test drive a laptop keyboard. Hand health and convenient letter layout for optimal efficiency are two key areas that may factor into your decision about which type of keyboard suits you best. Consider these different types of keyboards to match up your typing skills with your comfort and convenience needs.
Different Options in Keyboards and Keypads    
Computer keyboards typically can be grouped as basic or extended keyboards. Within these two classes are many different types of keyboards offering a variety of functions and features. Different types of keyboard technology also exist, such as scissor switch keyboards (common on notebooks and netbooks) and full press membrane keyboards (common for desktop computers). The different keyboard technologies allow for varying user experiences, such as how hard a key must be pressed to convey the message to type a character.
Qwerty Keyboards    
Designed in the likeness of old typewriters with most common letters spaced apart, Qwerty is the most common keyboard layout. Grandparents, parents, children and grandchildren have all come to know and use the Qwerty keyboard.
Where It Excels
Qwerty is comfortable, familiar and time-tested, ideal for everyday typing needs. If you are happy enough with your word-per-minute typing rate using Qwerty, you won't need to learn a new system on a keyboard with a different layout.
Choose This If:
You don't like change and you're happy with your current performance. You can also feel good about Qwerty as a shared family computer with young children first learning to type.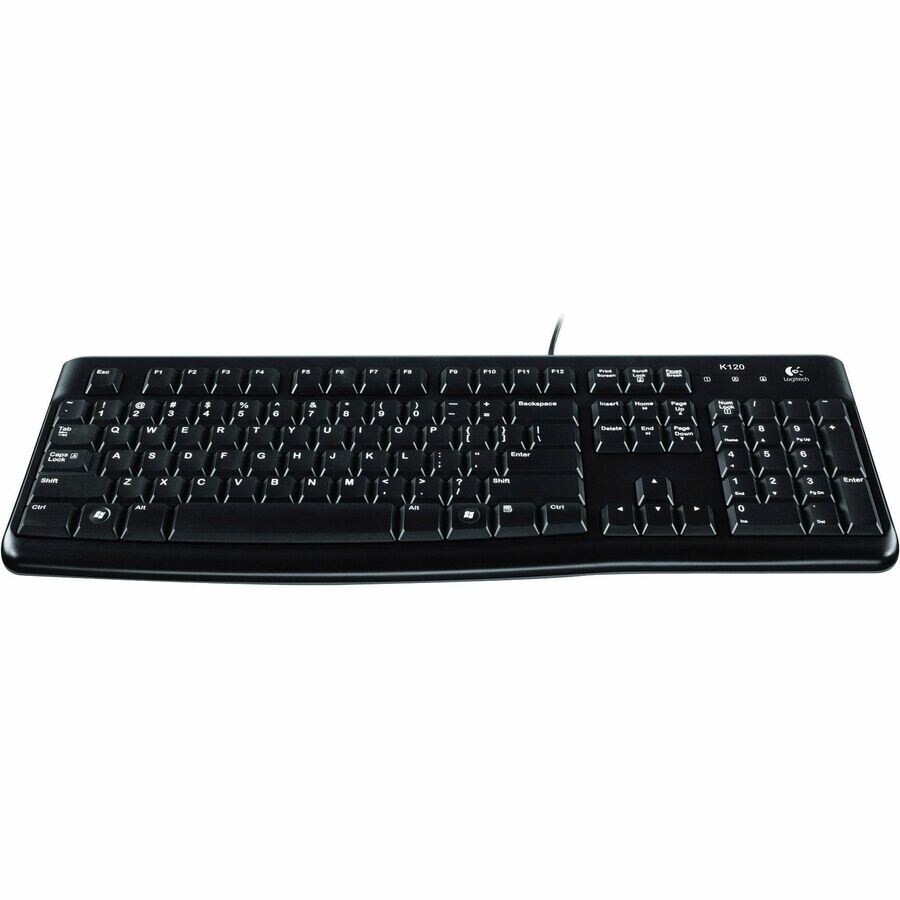 USB / Wired Keyboards    
Wired keyboards offer an affordable and effortless swap if you want to find a keyboard style that suits your needs.
Where It Excels
USB keyboards connect conveniently to an existing USB port. These add-on devices also have lower latency than their wireless counterparts.
Choose This If:
You can live without one of your USB ports long-term and appreciate the ability to draw from your computer's own power source rather than batteries that will eventually need to be replaced.    
Numeric Keypads    
Not all computers come with keyboards that include the number pad. The numeric keyboard is an easy solution for that.
Where It Excels
This convenient gadget bridges the gap between a built-in minimalist keyboard and what you really need to get your work done.    
Choose This If:
Your existing keyboard is missing the number pad and you want to have access to numbers and mathematical functions on demand.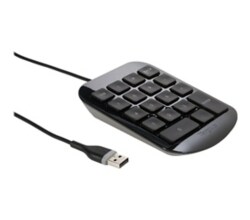 Wireless Keyboards    

Relying on a radio frequency antenna or infrared to keep you connected, wireless RF keyboards offer a bit of freedom in your computing activities.
Where It Excels
Wireless keyboards offer flexibility to move about while working on the computer without the clutter of excess wires.    
Choose This If:
The price point of a Bluetooth keyboard is too much at the moment, but you still want the freedom of a wireless keyboard    
Bluetooth Keyboards    

A bit pricier, Bluetooth keyboards offer numerous features and benefits. When comparing a wireless keyboard vs. Bluetooth, you may find the latter knocks it out of the park.
Where It Excels
Bluetooth keyboards offer great flexibility with a sizable range of use and versatility by not tying up a USB port, allowing you to connect other devices.
Choose This If:
You are comfortable spending a bit more for a convenient keyboard that gives you untethered flexibility.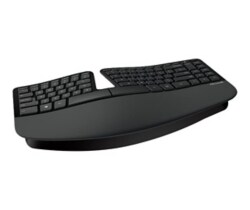 Magic Keyboards
Offered by Apple, Magic Keyboard brings a polished look and rechargeable battery to the table.
Where It Excels
The Magic Keyboard works as efficiently as possible, offering good economy in the realm of battery power and conveniently pairs with your Mac automatically.
Choose This If:
You have a Bluetooth-enabled Mac and a fondness for simple, sleek computer accessories.    
Backlit Keyboards    

An ambient glow from your keyboard makes it easy to type in the dark, but above all, delivers a stunning wow factor.
Where It Excels
Backlit keyboards bring radiance to your gaming and computer work in both wired and wireless designs. While backlit keys may not be a true necessity, they sure are attractive and fun when you get typing.    
Choose This If:
Flashy things make you smile and you want to show off your own personal artistic style.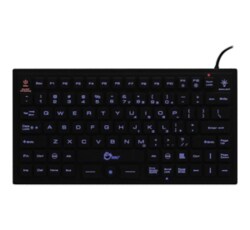 Deciding on the Best Keyboard for Your Needs    
When computer shopping, few things can be as frustrating as ending up with a brand-new laptop with a noticeably awkward keyboard. Whether you don't like the key layout or you want to try to improve your productivity, a new keyboard can offer plenty of benefits. Thankfully, today's technology makes it easy to connect a different keyboard to your computer wirelessly or via USB connection. Finding the right keyboard may take a little time and research, but the results are sure to be worth it.
Sometimes the easiest way to choose a keyboard is to go with what you know and purchase one that carries the same features and layout as a recent model that you had and liked. Other times it's best to dig deep into the possibilities and consider all the available options. Here are a few questions to ask yourself as you work to determine the best keyboard for you:
1.    First things first — which do you prefer when it comes to a wireless keyboard vs. wired?
2.    What are your main tasks to complete using this keyboard?
3.    Is the keyboard compatible with your existing computer system?
4.    Will you be most comfortable using a standard, gaming or ergonomic keyboard?
5.    Are there any essential features needed, such as a touchpad or special function keys to create shortcuts?
6.    What is the budget for this new keyboard?
Consider the different types of keyboards and how each improves your user experience. Remember that many keyboards are designed with specific functions in mind, such as gaming keyboards, or ergonomic keyboards that work well for those who do a lot of typing like writers and programmers. Keep all of these aspects in mind and be sure to read through some reviews to understand your options and the performance you can expect from any given model on the market.

Ready to find the best keyboard for your needs?