Meet Microsoft Teams, the Only Tool You Need for Collaboration
This powerful solution can improve communication and productivity in a variety of ways.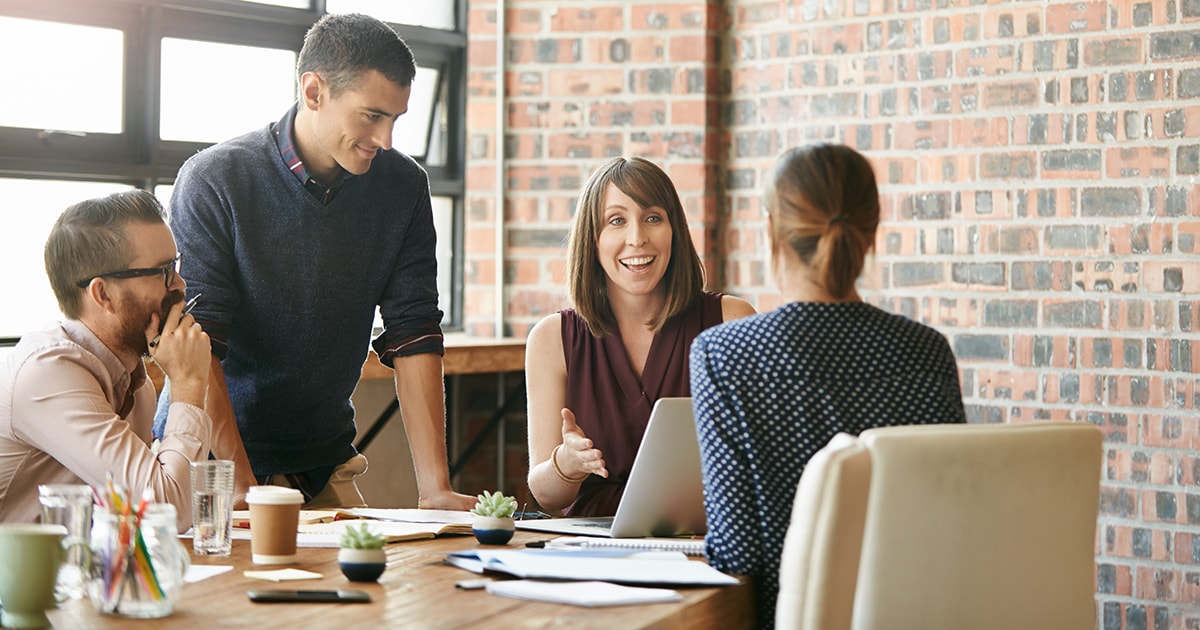 Collaboration means different things to different people, but everyone has to work with others some time. For many of us, this is more of a challenge than it has to be.
Our collaboration often involves speaking with a colleague or a partner on the telephone, then following up via email. Later, if a colleague is not available to pick up the phone, we may send a text message or attach a document to another email. We may even use an instant messaging client to let a coworker know the status of the project and schedule the next meeting.
But what if you could accomplish all of this with a single tool — and have a record of all the work that you've done?
Welcome to Microsoft Teams.

Watch as I explain how Teams works and give a quick demo — all in less than 5 minutes.
A Flexible Solution
Microsoft has developed Teams to serve as a single app to meet all of an organization's collaboration needs. It provides instant access to chat conversations, content and tools in the Microsoft Office 365 productivity suite. Organizations I work with have used Teams to build better communication and collaboration as well as to improve productivity.
Organizations deploy Teams as a single hub for collaboration across multiple groups. It enables a simple, effective meeting experience and also provides threaded, persistent chat to keep users engages. Users can make and receive calls using the software, and IT departments can centrally manage the information to improve security and ensure compliance with regulatory mandates.
Most of us work unusual hours, and we want to be able to get work done at any time. We often manage our work tasks in the middle of nonwork time. Many workers are finding that they're more productive when they're not sitting behind a desk in a traditional office setting. However, this requires us to use multiple tools and keep everything in order when we're working remotely, whether it's at home, an airport, a hotel room or a coffee shop. Teams helps you do that. It lets users collaborate more quickly because they're all working in the same virtual box.
Getting Started – And Going Further
For organizations that already employ Office 365 productivity tools, getting started with Microsoft Teams is a simple, straightforward process. Using the Azure Marketplace, you select the tools you've already been using and pull them into a Teams workspace. You can have as many of these as you need for projects, with as many as 999 participants. An organization's developers can even build, package and publish apps to an internal Office Store for use by internal groups.
Today, workers are more mobile than ever, and this trend is showing no signs of slowing down. Teams is a solutions that can help your organization keep up with the trend and get ahead of the competition.
And Microsoft has a roadmap to keep expanding Team's capabilities. It can help you stay productive and collaborative far into the future.
Learn more about how CDW can help meet all of your organization's collaboration needs.