7 Considerations before Jumping into Microsoft Teams Real-Time Workloads
Minding the details of this offering can save you serious headaches down the road.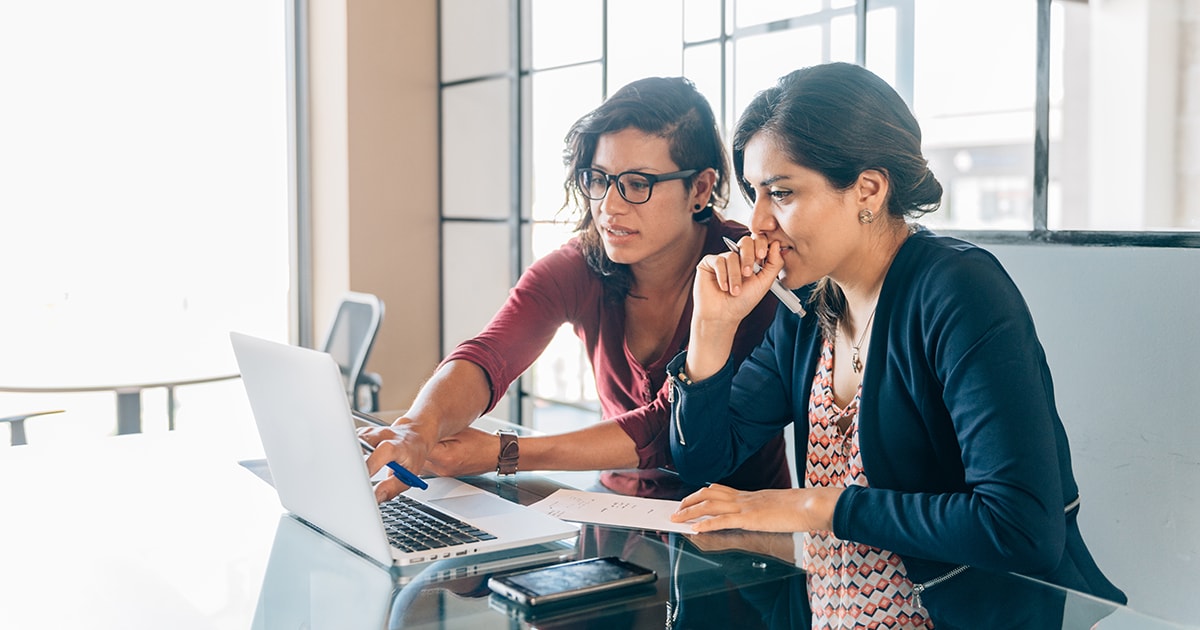 If you have evaluated or use Office 365 for any of your collaboration and productivity needs, I don't need to tell you how popular Microsoft Teams has become in the marketplace, even recently surpassing Slack in user adoption. However, many organizations have been more tentative about moving to Microsoft Teams for calling and meetings. This tendency appears to be shifting though, especially with the recent announcement of full feature parity between Microsoft Teams and Skype for Business Online.
Almost all the organizations that I talk to (regardless of their current calling and meeting platform) are thinking about how Microsoft Teams fits into their overall collaboration strategy. As you begin to strategize around how best to integrate calling and meetings features with the Microsoft Teams platform, these seven items are at the top of the list of items to consider:
1. There are separate modes that you can run in to help deliver the right set of services to the right group of users.
Given that Microsoft Teams gives your users a single pane of glass to most of the services in Office 365, if you are an Office 365 customer, you should be considering it as one of the core applications available to all of your knowledge workers, even if it is just for productivity-related applications. Microsoft is assisting with this transition by introducing multiple interoperability modes that allow an organization to differentiate what services are available.
These modes include options for Collaboration (Productivity) Only, side by side with Skype (Islands Mode) and Teams Only mode. These modes will help to reduce user confusion and facilitate proof-of-concept testing by limiting the Microsoft Teams interface to designated features. It is important to mention that not all these modes are available publicly at this time. Microsoft is targeting 2019 for all these capabilities to be available, so be aware of this limitation if these options are critical to your user adoption strategy.
2. Microsoft recently announced that Microsoft Teams has reached feature parity with Skype for Business Online.
While this is an exciting milestone, be aware that Skype for Business Online does not feature all the same capabilities of Skype for Business Server for on-premises deployments. Feature parity in this case is with Microsoft Teams and Skype for Business Online exclusively.
If you are planning to migrate to Microsoft Teams from a traditional PBX, or Skype for Business on-premises (or Lync), a thorough assessment and mapping of business-critical features should be performed prior to finalizing a migration strategy. If you are using Skype for Business Online for these workloads already, the decision to move to Microsoft Teams should be much simpler. Additionally, Microsoft has already released features to Microsoft Teams that were never released for Skype for Business Online, which should also be considered as part of your evaluation.
3. When you move to Teams, you may not have to get rid of your phones if you are using Skype for Business today.
If you are a current user of Skype for Business, chances are you have some, perhaps many, physical phones in your environment. The good news is, Microsoft has created what they call a "3rd Party IP Phone Gateway," also known as the 3PIP Gateway, to handle registration of these legacy phones into Microsoft Teams. While you won't see the Microsoft Teams purple interface on these phones, the core functionality of them will still work.
A couple of important notes on this topic. First, legacy Lync Phone Edition devices will not work with Microsoft Teams. The link above details specific models that are compatible. Second, If you are a heavy user of Better Together over Ethernet (BToE) on your Skype for Business platform, this feature does not work with Microsoft Teams. Microsoft has still not stated publicly if they plan to support similar functionality with Microsoft Teams, and what that functionality might look like in the future is still not clear.
4. Teams native phones are just being released and some have yet to come out.
If you do want to have the color-coordinated interfaces between your physical phone and the Microsoft Teams soft client, there are only a few available and they have just been released. Audiocodes and Yealink were first to the table and Microsoft showed them off at Ignite in September. Polycom has developed a Microsoft Teams interface for their Trio conference phone, however, it has yet to release a desk phone model with the new interface.
Keep in mind, as listed above in No. 3, there is currently no replacement for the BToE functionality to integrate your desk phone with the soft client on your PC. Additional planning may be required to determine how this may impact existing voice workflows in your organization.
5. There is no compact mode today in Teams.
While knowledge workers will most likely love the single pane of glass for their voice, video, meeting and other collaboration capabilities, users that only need core calling and meeting functionality may be overwhelmed with a large interface that includes a ton of features they might not use on a regular basis. This could potentially sow confusion and impact user adoption of these features.
The community has spoken about a need for a "voice-centric" soft client to meet these needs, and Microsoft seems to be hearing this complaint. It is currently evaluating adding a compact mode to handle these scenarios. Currently, no timelines or specific information have been given as to when or what this new mode might look like, but this is a great sign of things to come.
6. Azure Voicemail is your only option for voicemail functionality with Microsoft Teams.
Like No. 2 above, you need to consider your voicemail needs as well as those of the phone system itself. While fewer organizations rely as heavily on voicemail as they did in the past, the features of Azure Voicemail are somewhat lacking from those of a traditional PBX voicemail platform, or even Exchange Unified Messaging. For example, features that are missing from Azure Voicemail include the ability for a caller to hit zero to get to an operator while listening to your voicemail message; and Outlook Voice Access, or the ability to dial into a voicemail access number to check voicemail messages via a secondary phone.
Organizations with complex voicemail requirements should seriously evaluate these limitations, as these may create a need to change business processes. It is also important to note that Microsoft does not have a published roadmap for Azure Voicemail at this time, so it is unclear if it will ever look to add any of these features in the future.
7. If you connect your Microsoft Teams client to other Office 365 tenants, your phone features do not follow you (yet).
Multitenant situations have been a hot topic for Microsoft Teams because you need to sign out of one tenant to be able to sign into another on your client. If you have users that are interfacing with partners who also use Microsoft Teams on a frequent basis, they may need to switch their client to these different organizations frequently, which is not seamless.
Another option is to use a browser interface for the other tenant and be actively logged into both at the same time. A common hurdle with this methodology is that when changing tenants, you are also signed out of your native calling, calendar and meetings. Any calls that would otherwise ring your soft client will go to voicemail. Microsoft is working on this gap, though, and is currently looking for volunteers on microsoftteams.uservoice.com to help trial some possible configurations that would eliminate this issue. Once again, we will have to see what the future holds with these scenarios.
All in all, it is very compelling to have a single pane of glass to manage all your collaboration and real-time needs. So, many of the core features are available in Microsoft Teams today, but the gotchas listed above could present serious problems if you weren't aware of them already. As with any other new piece of technology, significant evaluation of the solution is warranted and CDW can help you in your journey.