IT Matters: Environmental, Social and Governance at CDW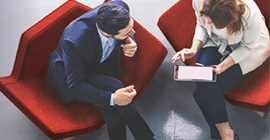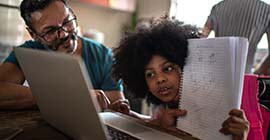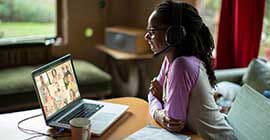 SUSTAINING A SUCCESSFUL BUSINESS AND A HEALTHY PLANET
CDW has a demonstrated track record of strong execution, achieving consistent, above-market profitable growth, and delivering superior returns. Our competitive advantages combined with our business model and strategy have driven our success. We also believe that doing our part to sustain a healthy planet is critical to the wellbeing of our coworkers, customers, communities and business. 
ENGAGING OUR COWORKERS, COMMUNITIES AND PARTNERS
Care and concern for our coworkers drives everything we do. We have a  collaborative culture built on mutual respect for the unique attributes and perspectives of all coworkers. In this section, you can learn more about our efforts in diversity, equity and inclusion, occupational health and safety, coworker training and education, pay and equal remuneration, coworker benefits, community engagement, and partner engagement..
INSPIRING TRUST AND CONFIDENCE IN ALL OUR STAKEHOLDERS
At CDW, we understand that integrity, trust and good corporate governance matter to all of our stakeholders. By ensuring smart governance and ethics and compliance practices, we continue to earn the trust and confidence of our stakeholders.
We Report On Our Material Topics Under Three ESG Pillars

SUSTAINING A SUCCESSFUL BUSINESS AND HEALTHY PLANET
Economic Performance
Energy Management
Materials & Material Efficiency

ENGAGING OUR COWORKERS, COMMUNITIES AND PARTNERS
Coworker Engagement & Workplace Culture
Diversity, Equity & Inclusion
Occupational Health & Safety
Coworker Training, Education
Pay & Equal Remuneration
Coworker Benefits
Community Engagement
Supply Chain Management & Business Diversity

INSPIRING TRUST AND CONFIDENCE IN ALL OUR STAKEHOLDERS
Governance & Ethics
Customer Privacy & Information Security