APC CDW
You shouldn't have to worry about system downtime. CDW can evaluate your network and design an APC solution that keeps your business powered and available.

Shop APC Products and Solutions
About APC
Focus on business growth instead of business downtime with APC's data center systems and IT solutions. APC uses its decades of thought leadership and design expertise to develop innovative products that keep your organization up and running with Legendary Reliability™.
CHARLES BARKLEY IS TRAPPED IN THE INTERNET
Discover how APC and CDW are working to get him out.
Follow His Adventures
Save on Your APC Purchase
Your business can't afford downtime - so APC is helping you afford a data center that will keep your business up and running.
Save 10% - up to $1,000 - by using promo code APC2NET or APC4SERVERS.
Talk to your account manager for full details.
Contact Your AM
APC UPS
Trusted to protect critical data and equipment from power problems, the UPS supplies clean and reliable network-grade power. In addition to Legendary Reliability and manageability, Smart-UPS and Back-UPS units have extremely high efficiency at low-, medium- and high-load levels, making them ideal for today's IT environment.
APC NetShelter Racks
NetShelter is APC's line of next-generation rack enclosures. Influenced by 10 years of customer feedback, it addresses current IT market trends for high-density server and networking applications. With a strong focus on cooling, power distribution, cable management and environmental monitoring, the NetShelter rack family provides a reliable rack-mounting environment for mission-critical equipment.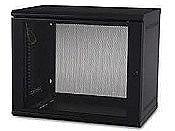 Wall-Mount Rack Enclosures
NetShelter WX
Available in a convenient flat-packaged option, NetShelter WX is a series of wall-mounted IT cabinets in multiple heights and depths for remote wall-mounted applications.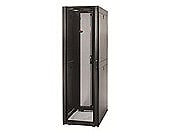 Full-Size Rack Enclosures
NetShelter SX
NetShelter SX is a feature-rich rack enclosure optimized for easy installation, managing cables, integrating power distribution and maximizing airflow.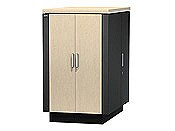 Soundproof Rack Enclosures
NetShelter CX
NetShelter CX is a soundproof server-room-in-a-box that allows for IT deployment wherever and whenever it is needed, saving space, cost and deployment time.
InfraStruxure™ Data Center Solutions
InfraStruxure is a modular, adaptable, "on-demand" solution for network closets and small, medium or large data centers. It adapts to your changing business needs, whether you are deploying a data center in its entirety or incrementally.
Solutions for Network Closets and Server Rooms
We've got a solution for your rising energy costs and lack of onsite resources.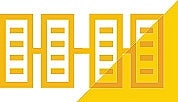 Data Center Architecture That Keeps Up with Your Business
InfraStruxure™ is designed to reduce time and complexity from concept and design through installation.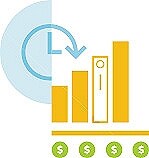 A new way to do data centers
Your business is ready for a new data center or an upgrade.
But is your data center ready for your business? It can be.
APC Management Tools
Discover our suite of management and monitoring tools designed to collect and manage data about a data center's assets, resource use and operation status throughout the data center lifecycle. This information is then distributed, integrated and applied in ways that help managers optimize power usage.